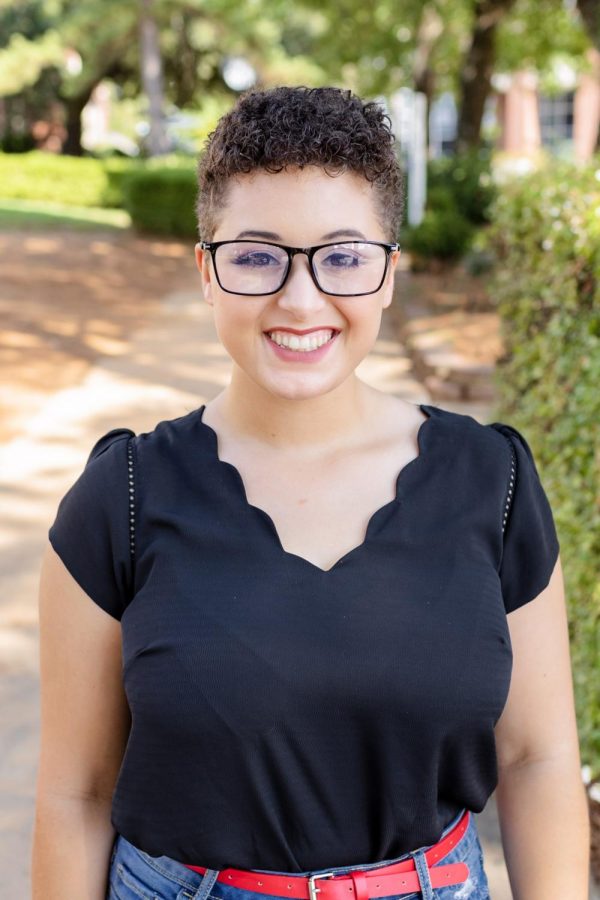 Favorite Food: Mashed Potatoes


Favorite Book/Magazine: Several Kinds of Silence by Marilyn Singer. Found it in a Goodwill when I was 10. It's the only book I can read over and over again.


Dream Job: Event Coordinator


Favorite Movie: The Prince of  Egypt


Currently Watching: Breaking Bad (I know, I'm late in the game…)


Music of Choice: Anything EXCEPT country music


This year I look forward to: Graduating in December!


Ieysha Sanders is an Ad/PR major with an Entrepreneurship and Small Business Management minor who has been a member of SE Student Publications since Fall 2020. She has served as writer, editor, and co-manager of The Campus Note. When not working on The Southeastern, Ieysha enjoys fishing, reading, watching TV shows with her husband, Kaden Sanders, and relaxing on the couch with her many fur babies: Caesar the Rottweiler, Hondo the Bullmastiff, and Lucas, Taz, and Tabitha, the kit cats. Follow her on Instagram: @ieysha_sanders224!
Ieysha Sanders, Staff Writer
Dec 01, 2020

Shop local and make a difference

(Story/Media)

Nov 17, 2020

What we know about voter fraud

(Story)

Nov 09, 2020

Friendsgiving celebration hosted by Durant Main Street

(Story)

Oct 20, 2020

What to expect this Halloween

(Story/Media)

Oct 15, 2020

Staff member vlogs trip to Florida

(Story/Media)

Oct 06, 2020

Fall festivities for you and friends

(Story)

Oct 01, 2020

Domestic Violence Awareness Month to be continued at SE

(Story)

Sep 28, 2020

We have loved and we have lost

(Story)

Sep 16, 2020

Students to vote for change

(Story)

Sep 05, 2020

Sororities transition to continuous recruitment

(Story)