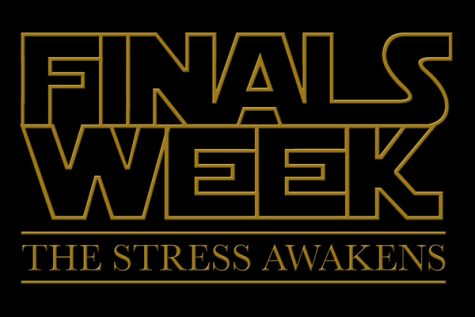 Brad Erwin, Staff Writer
December 6, 2017
Finals week is steadily approaching. Stay stress free by checking out the Stress Free Zone. The long-awaited do or die time has come; make sure to plan plenty of time to study and sleep. Final exams begin on Mon. Dec. 11. MWF classe...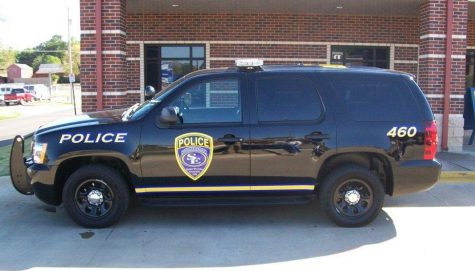 December 1, 2017
Southeastern has many programs and assistance for students to use for on campus safety, including GreenDot, various support groups, and Campus Police. According...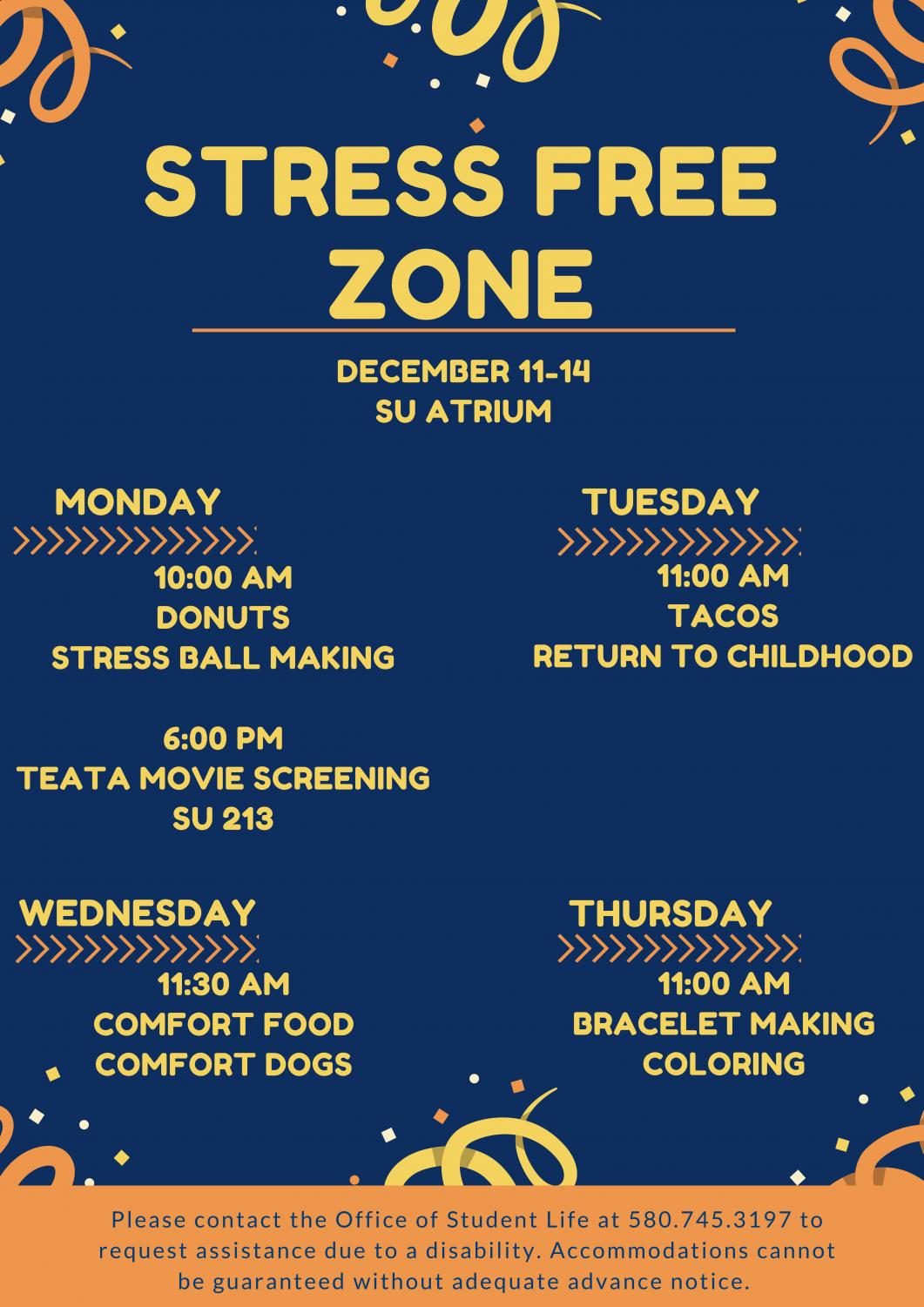 Stress Free Zone during finals week
December 1, 2017
...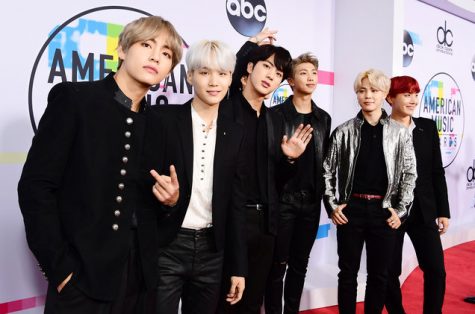 Johanna Cornejo, Staff Writer
December 1, 2017
On November 19 the 2017 American Music Awards (or AMA) premiered and welcomed musicians in genres from country to rap. This year was a little different, the AMAs welcomed Korean pop group BTS, making them the first K-pop...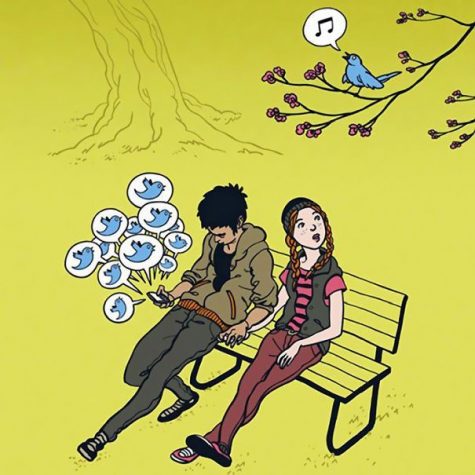 Editorial: The Millennial Crutch
December 1, 2017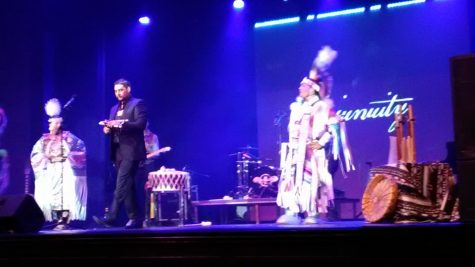 Not your grandfather's flute music
November 13, 2017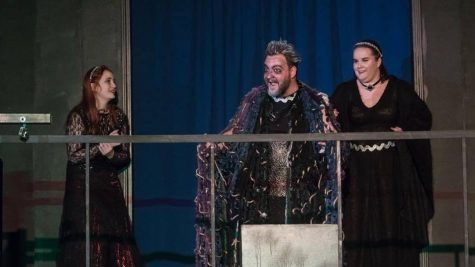 Tragic Opera ends with rave reviews
November 2, 2017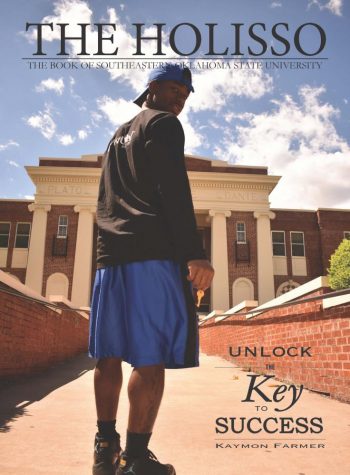 August 21, 2017
The Holisso is a student-produced publication designed to look back on a year at Southeastern Oklahoma State University. The name is a throw back to the original Southeastern...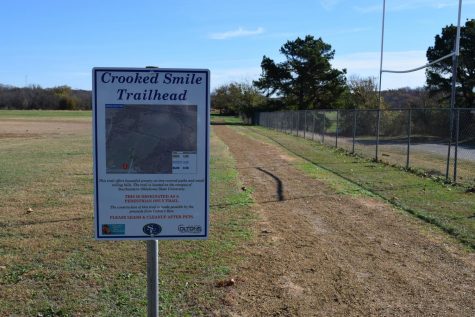 Crooked Smile Trail now open at Southeastern
November 29, 2017
DURANT, Okla. – Southeastern Athletics has announced today the opening of Crooked Smile Trail for immediate...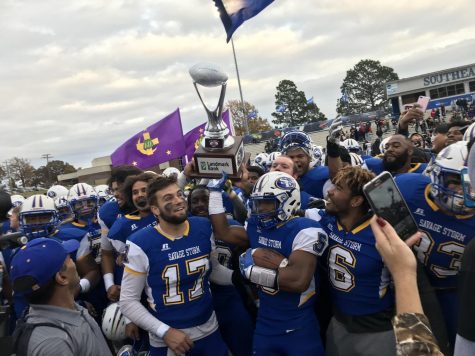 Southeastern closes the season by beating ECU in the 'Hundred Year War'
November 15, 2017
Southeastern came into the contest on the end of a four game losing streak. What better way to end it...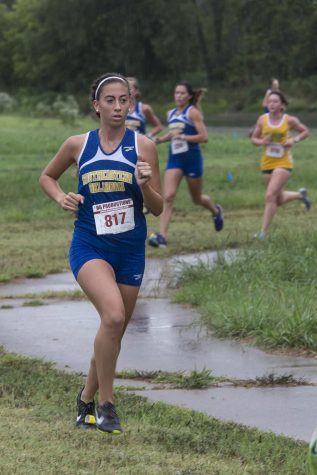 Going the Distance: Rebekah Christman looks to build her success
November 2, 2017
Rebekah Christman is a sophomore majoring in Elementary Education.  She is also an athlete on Southeastern's...
Southeastern Oklahoma State University Music Department held a percussion ensemble concert in the Fine Arts Recital Hall on Tuesday, November 8 2016 at...

Loading ...
Recent Sports Scores
Monday, December 18

Women's Basketball

SOSU 64 - Arkansas Tech University 78

Saturday, December 9

Women's Basketball

SOSU 59 - Rogers State 66

Wednesday, December 6

Women's Basketball

SOSU 66 - Southern Nazarene University 60

Saturday, December 2

Women's Basketball

SOSU 85 - Southern Arkansas University 64

Thursday, November 30

Women's Basketball

SOSU 51 - Arkansas-Monticello 45