Staff member vlogs trip to Florida
On Oct. 4 through Oct. 11, myself, my husband, Kaden Sanders, and our friends Dale and Destiny LaRue, traveled to Destin, Fla. for a much-needed vacation.
In Florida, we rented an Airbnb complete with beach gear and access to a private beach. The weather was great when we arrived in Florida on Tuesday, even better the next day, but declined after that. The water was too choppy to swim in due to the hurricane in the gulf. Instead, we strolled through the HarborWalk Village, a collection of shops by the bay.
On Friday, we rented a pontoon boat and spent the morning in the bay parked at Crab Island, a popular sandbar with floating restaurants. We relaxed in our rooms, ate at all the best restaurants and overall had a wonderful time.
About the Contributor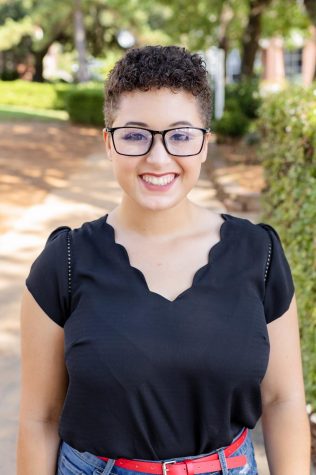 Ieysha Sanders, Staff Writer

Favorite Food: Mashed Potatoes
Favorite Book/Magazine: Several Kinds of Silence by Marilyn Singer. Found it in a Goodwill when I was 10. It's...