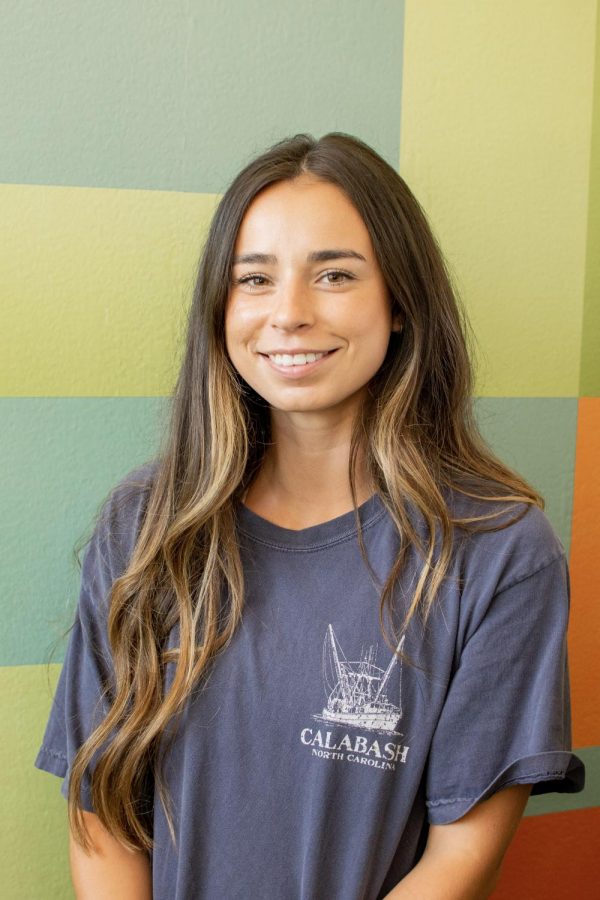 Favorite Food: Any Mexican food, or anything with chicken
Favorite book/magazine: Own Your Every Day or anything inspirational
Favorite music: If you looked on my Spotify right now you would find everything from today's
hits to worship to classic country.
Favorite movie: Ever After, Sweet Home Alabama and Never Been Kissed. I guess I have a thing
for Rom-Coms?
Dream job: I haven't gotten that far yet, I just changed my major to communications, so I have
my options open right now.
Currently watching: I'm not currently watching anything, mainly because I'm pretty busy, but I
do enjoy watching Shark Tank, and loved Game of Thrones.
Charity Whitson is a Communications Ad/PR major with an undecided minor who has been a member of the SE Student Publications since fall 2019. She has served as a staff writer. When not working on The Southeastern, Charity is spending time with friends, taking pictures or playing guitar. This year, she looks forward to learning as much as she can about photography and videography. Follow her on Instagram @whatncharnation and @c.faithephotos.
Charity Whitson, Staff Writer
Nov 20, 2020

Students show their appreciation for local health care workers

(Story/Media)

Nov 19, 2020

Social media tips for college graduates

(Story)

Nov 04, 2020

How to support stressed students

(Story)

Nov 02, 2020

Rainy day activities to help you feel productive

(Story/Media)

Sep 30, 2020

Make the Magnolia Farmers Market your Saturday tradition

(Story/Media)

Sep 18, 2020

The show goes online for Southeastern bands

(Story)

Apr 15, 2020

The Southeastern staff member gives peek into her COVID-19 life

(Media)

Nov 15, 2019

Who will take home the 2019 Great American Trophy?

(Story/Media)

Oct 28, 2019

ACT changes will affect high school students entering college

(Story/Media)

Oct 28, 2019

Controversial campus visitor draws in crowds

(Media)