Students show their appreciation for local health care workers
Southeastern Oklahoma State University's Presidents Leadership Class hosted 'A Cuppa' Thanks' on Tuesday, Nov. 17, an event where they offered cups of free hot chocolate in exchange for a thank you card written to local health care workers.
"I love seeing students take initiative to put on an event dedicated to giving thanks to healthcare workers," Kiersten Oakes, PLC freshman, stated. "The 2020 Presidents Leadership Class is extremely thankful for all who participated and helped give thanks to some local heroes. I believe health care workers should always be thanked for all the hard that they do, especially right now during the pandemic."
About the Contributor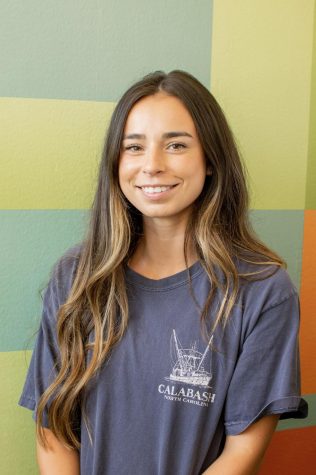 Charity Whitson, Staff Writer
Favorite Food: Any Mexican food, or anything with chicken
Favorite book/magazine: Own Your Every Day or anything inspirational
Favorite music: If you...