Controversial campus visitor draws in crowds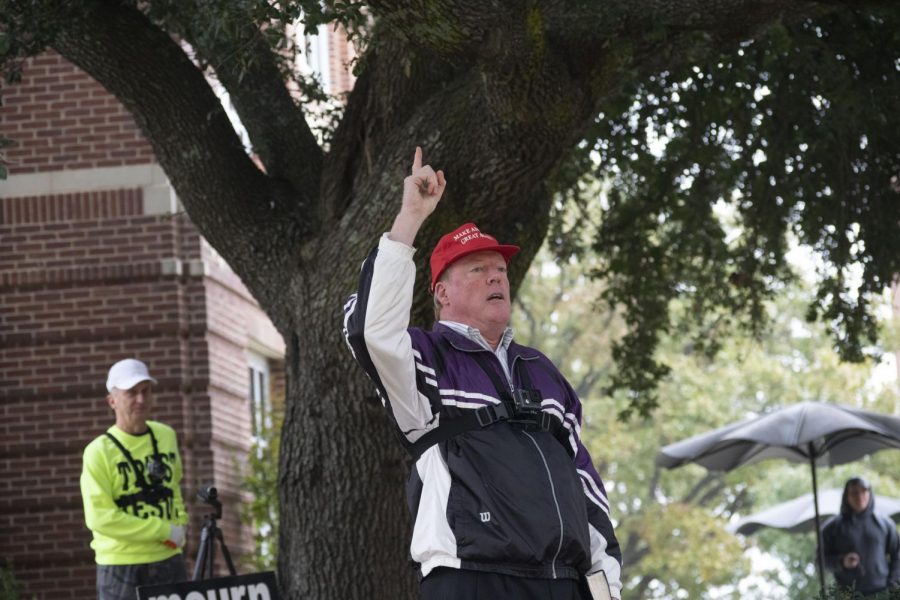 Around 11:45 a.m. on Monday, October 28, Brother Jim Gilles and another man set up outside of the John Massey School of Business/Russel Building. Students quickly gathered around to listen and watch his public speech. He preached on "topics of sin" including drug use, homosexuality and drinking. The crowd of onlookers continued to grow as his presence was broadcasted on social media by the students.
His choice of topics is what draws students and onlookers to stand and watch him. Known for his enraging taunts, Gilles was quoted saying, "You sinners don't love anyone but yourselves. You love to shack up, fornicate, and get laid all the time," to "I haven't smoked weed since the 80s."
In the past, Gilles has been involved in many lawsuits against colleges, universities and cities that have attempted to limit or stop his speeches all together. Campus Police came to monitor the situation, but could not interfere on the grounds of OK Senate Bill 361.
The bill passed on April 29 of this year requires, "the outdoor areas of campuses of public institutions of higher education be deemed public forums for the campus community and prohibits public institutions of higher education from creating "free speech zones" or other designated areas of campus outside of which expressive activities are prohibited," according to oklegislature.gov. Gilles' speeches fall under that jurisdiction, allowing him to peacefully speak to students and faculty.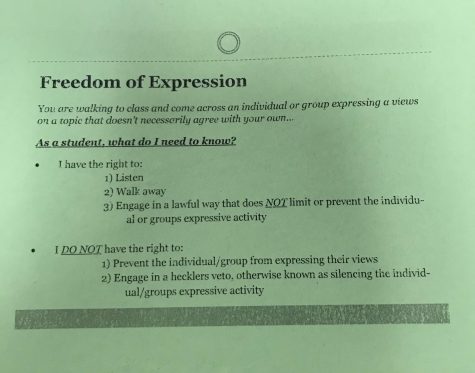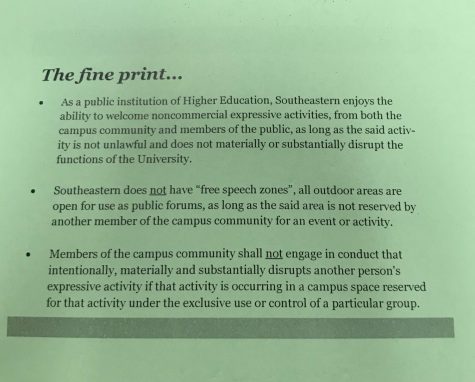 Mitchell Emberson, Student Life Director, provided students with Freedom of Expression information cards. They explained what students' options were as far as assembly, interaction with Gilles, or other future speakers and the fine print of the University's stance on "free speech zones." Students had the right to listen, walk away or engage so long as it was lawful and did not limit Gilles' activities.
According to his Wikipedia page, Gilles is an evangelist who travels to college campuses across the country to spread his message. "He has preached on over 335 college and University campuses in 49 states and 6 countries."
*Updates to come*
About the Contributors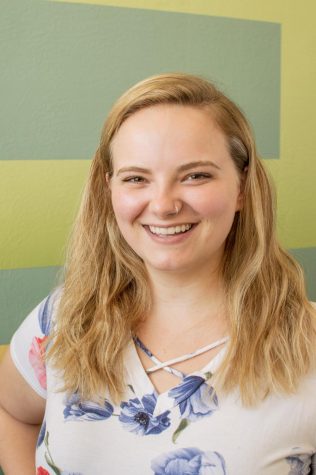 Megan McFarland,

Favorite Food: Chicken Express spicy chicken tenders
Favorite Book/Magazine: The Holisso
Dream Job: Cosmetic graphic design artist
Favorite...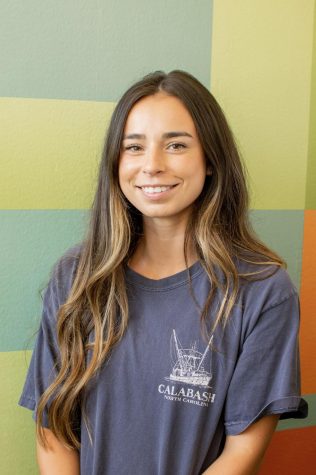 Charity Whitson, Staff Writer
Favorite Food: Any Mexican food, or anything with chicken
Favorite book/magazine: Own Your Every Day or anything inspirational
Favorite music: If you...