Study abroad this spring in Germany or France
Have you ever wanted to travel the world but never had the chance? Southeastern Oklahoma State University offers students, alumni, faculty and staff study/travel abroad opportunities in many locations across the world.
After a few cancellations due to COVID-19, deadlines for upcoming trips to France and Germany are quickly approaching.
During winter break, the Germany group will travel to Prague, Munich and Berlin. The trip will last from Dec. 29, 2021 to Jan. 7, 2022. Participants will have the opportunities to visit the Olympic Stadium, Gothic cathedrals, remains of the Berlin Wall and even take a tour of a German brewery.
The group traveling to France will be able to see Notre Dame, the Eiffel Tower, Versailles, the beaches of Normandy, as well as other historical sites and landmarks. This trip will be led by Dr. Margaret Cotter-Lynch, English professor and Honors Program director, during SE's spring break in March.
According to Cotter-Lynch, study abroad trips offer various opportunities for students, including the chance to learn about places in person rather than simply reading about it in books.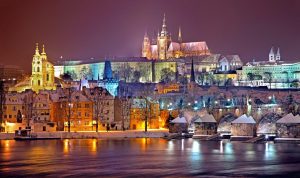 "It helps them to develop more intellectual flexibility, develop communication and problem-solving skills, and often leads students to reflect on themselves and their home cultures in ways that are helpful to their lives, communities and careers," said Cotter-Lynch.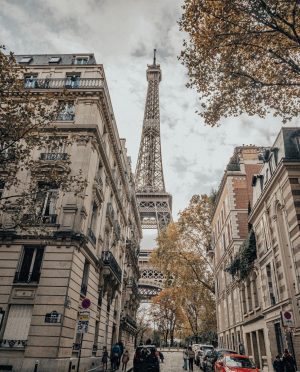 Not only are study abroad trips great chances to travel, they also present the option to receive undergraduate college credit. To receive said credit, you must first sign up for the trip you want to attend, then contact Cotter-Lynch to help you enroll in the specific study abroad course.
"While it is an honors course, it is open to any undergraduate who participates in the trip," explained Cotter-Lynch.
Courses for the Germany and France trips will take place in the spring semester and involve assignments meant to help the student recollect what they learned on the trip.
The deadline to sign up for Germany ends Sept. 25, while the deadline for France is Dec. 5. The last informational meeting over the Germany trip will be on Friday, Sept. 10 at 2 p.m. in Russell 318 and over Zoom. Meetings for France will start this month.
For more information on these once in a lifetime opportunities, contact Adeline Patterson at [email protected] or Cotter-Lynch at [email protected].