Musical Art Series provides escape from everyday stressors
American philosopher Debasish Mridha once said, "music can heal the wounds which medicine cannot touch."
As college students, we are often faced with emotions that may become obstacles in our daily routines, such as anxiety, stress and depression. While these may be tough to overcome, finding a personal escape may be what is needed in order to succeed.
Music is one escape many people find comfort in.
The 48th season of the Musical Arts Series contains a variety of musicians from around the world who have been chosen to showcase their talents. With the help of the Oklahoma Arts Council, National Endowment for the Arts and Red River Arts Council, Southeastern Oklahoma State University will be live streaming musical performances to the public free of charge.
Taking into consideration "what the students might like to see and how it can benefit their education," Chairman Michael Schuerman and the Southeastern Music Department choose performers about a year in advance. From pianists to Orphic Percussion, the 48th Season of the Musical Arts Series has provided a wide variety of talent for all students to stream live and explore the world of music.
While this luxury has previously only been meant for students, staff and faculty, Schuerman said community support of these performers is strongly encouraged due to the lack of work available for them as a result of the COVID-19 pandemic.
Live streaming dates and times of each performance can be found at se.edu/music/musical-arts-series/.
Music is said to bring out the joy in all of us, so find your joyful escape in the 48th Season of the Musical Arts Series.
About the Contributor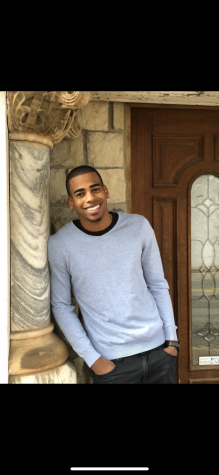 Zachary Jones, Staff Writer

Favorite Food: Crab legs
Favorite Book/Magazine: To Kill a Mockingbird
Favorite Movie: Collateral Beauty
Currently Watching: The 100
Music...