Classroom learning vs. online learning
Which do college students prefer?
Every college student has a certain preference towards how they learn and excel when it comes to school. Due to the COVID-19 pandemic, numerous students have had to make the decision whether to continue school virtually. While virtual learning does have benefits, face-to- face learning creates more of an advantageous environment and is the better alternative.
For the past 10 months, college students have had to make transformations in their personal lives, including transitioning to virtual lessons and having to look at their professors through a computer screen.
This has impacted many students and presented more challenges with navigating course material. Face-to-face learning is the better option because it provides a higher chance of regaining greater understanding in course subjects. As a result, you also stand a chance at completing your courses more successfully by attending class in person.
According to the EDUCAUSE Center for Analysis and Research, among the responses of 40,000 college students from 118 universities in the U.S., 70 percent said they prefer face-to-face classes.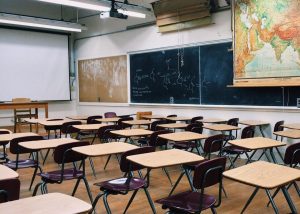 I, as a college student, mostly prefer face-to-face learning because it allows me the ability to be present in the classroom and to connect with other people on campus. With remote learning, you mostly keep to yourself and do not have the ability to talk in person with your professor or the students in your classes because it is all through a screen.
Once the COVID-19 pandemic hit in March 2020, students who had never taken online classes before had to adapt to doing all their work online. For a lot of college students, this was a huge transition that was not taken lightly.
According to a survey by the Student Experience in the Research University Consortium in California, there are statistics that prove how difficult it has been to learn from home and to be distant from professors and fellow students on campus. For the survey, 22,519 undergraduate students and 7,690 graduate students from five public research universities were asked certain questions about their experiences from the spring semester. About 76 percent of all undergraduate students surveyed said that the lack of motivation to do school online was the biggest obstacle they faced. About 56 percent of graduate students said the same.
I always found that through online learning I struggled even more with my time management than I did with classroom learning. I would always wait until the last day to do my assignments, which sometimes would lead to difficulty in completing them, therefore I would fall behind on my work.
The survey also reported other obstacles with online learning that they faced including a distracting home environment or having no access to comfortable study spaces. These struggles were mostly associated with low-income students. Out of all students surveyed, about 66 percent were low-income and had a hard time with focusing on work at home and finding an adequate study space. In comparison, about 50 percent of upper middle class and wealthy students had these struggles as well.
With online learning, there is also the obstacle with certain courses not being able to fit with full online criteria. Students from the same survey reported how courses such as architecture, theatre and education were all difficult to pursue due to the way in which things were done compared to face-to-face.
From this data, it can be said that in most circumstances, face-to-face learning is the better option and has the better advantages when it comes to going to school. While online learning does have benefits such as cheaper costs and flexibility with work schedules, it presents difficulties that can make it harder to accomplish one main goal: to learn.
When planning out your schedule for classes, note what classes you need to take and what is available to you. Do what makes you feel comfortable, and if you do need to take an online class know that it is okay. Keep a planner, manage your time, screen record Zoom meetings for note taking purposes and keep your professors' contact information in hand.
Despite the circumstances we are in, the virus does not have to have the power to stop people from truly pursuing the goals they want to pursue. We are in college for a reason, which is to walk the stage with our degree in hand and an idea of a career to pursue that could define our future.
If you prefer classroom learning, take those classes because it could be your guide to the future you want.