Oklahoma zookeeper charged in a murder-for-hire scheme
Joe Exotic case sent to grand jury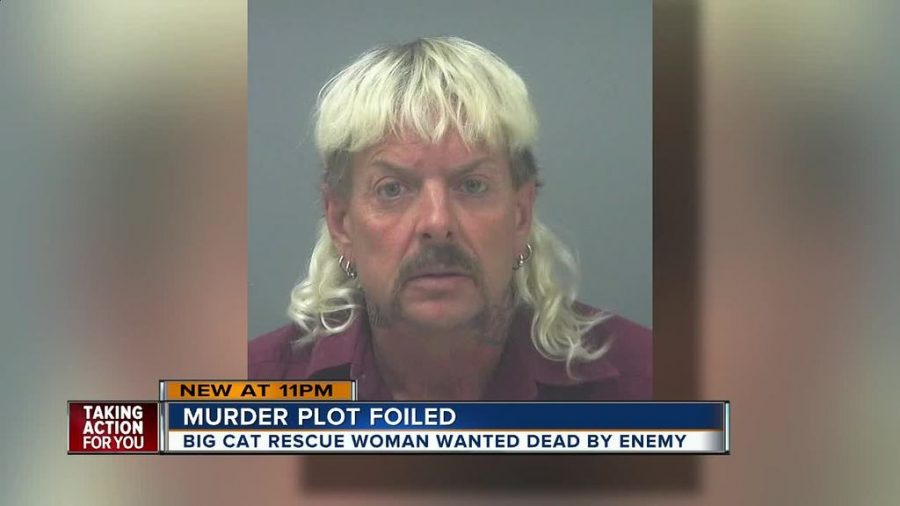 Brad Erwin, Staff Writer
September 18, 2018
Joseph Maldonado-Passage, also known as "Joe Exotic", 55, of Wynnewood, Okla., has been indicted on two counts of allegedly hiring a person to commit murder.
Maldonado-Passage ran in the Libertarian primary election for Governor of Oklahoma on June 26, 2018. He ran under the name of Joe Exotic and was defeated by Chris Powell and Rex Lawhorn, ending with 664 votes, or 18.7% of the total vote.
On Sept. 5, of this year, a grand jury issued an indictment that alleges Maldonado-Passage of hiring an unnamed person to murder an unknown female in Florida. Maldonado-Passage paid the unnamed person $3,000 to travel from Oklahoma to South Carolina, and finally Florida to finish the hit. He also allegedly offered to pay thousands more after the murder was finished.
In a video interview by The Frontier, Maldonado-Passage stated that people who wanted to take over his business framed him. He claimed, "I've been set up and I have four cell phones full of screenshots and text messages to prove it when I get back to Oklahoma." He continued, "These charges have been drummed up by three convicted felons to overtake my zoo and get my animals."
On a different count, the grand jury alleges that in July 2016, Maldonado-Passage asked a different unnamed person to find a hitman to murder the same "Jane Doe" in exchange for money. The unnamed person then set up contacts with Maldonado-Passage and an undercover FBI agent according to court indictment documents.
Indictment records also stated, "Since February 2014, Maldonado-Passage posted content online, including on Facebook and YouTube websites, containing threats of violence against Jane Doe." According to NewsOK, "The maximum punishment on each count is 10 years in federal prison and a $250,000 fine."