Apply to be a Savage Storm Leader today
Savage Storm Leader applications are due Friday, Nov. 19 at 5 p.m.. Applications submitted after this date will not be accepted.
Students should apply to be an SSL because it gives them ample opportunities to be connected throughout the university and students can meet so many new people they may not have met otherwise.
Mitchell Emberson, Director of Student Life, explained, "The Savage Storm Leaders are a group of outstanding students who volunteer their time to prepare and welcome new students to the Southeastern campus. SSLs are role models who play a vital role in the transition of new students to the college environment."
Emberson stated, "We are looking for students who are passionate about assisting new students with their transition to campus and who are full of school spirit. Savage Storm Leaders are expected to demonstrate a desire to learn about SE, its people and its programs, and to share the information with others."
SSLs also actively participate in some of the most rewarding events on campus. SSLs help plan and host the Big BLUE Experience, as well as the freshmen orientation, Camp SE. SSLs can also be seen working special events around campus, such as Homecoming, curriculum contest, Parents' Day, SE Live, Welcome Week and more.
There are many benefits that come with being an SSL as well. SSLs are able to share what they love about Southeastern Oklahoma State University and help prepare freshmen for a successful college experience. By staying involved, they are also able to continuously learn about SE in ways that they may not have known were possible.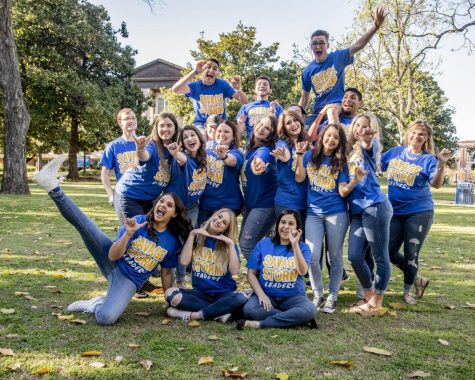 SSLs also gain experience working with a diverse group of people as a team to achieve a variety of goals.
To be eligible, applicants must be enrolled full time and maintain a 2.25 cumulative GPA.
To learn more about being an SSL or to apply, students should visit www.se.edu/student-life/savage-storm-leaders/.