Stream it your way
Streaming has come a long way in recent years to say the least. Some may remember when Netflix was delivered by mail. Without that as a starting point, we would not have the variety of streaming services to enjoy today.
From one to one hundred, people love streaming no matter their age. People love the convenience of streaming their favorite shows with the click of a button. Because of this ease of access, we binge watch constantly.
Derrick Coker, Technical Director at Southeastern Oklahoma State University said, "I'm really loving 'Narcos.' That's pretty much all I watch right now, plus it has Pedro Pascal who also plays the Mandalorian."
What makes streaming so fascinating is there seems to be something for everyone. Whether it's the quick-witted humor of "The Office" or the incredible space adventures of  "The Mandalorian" and his little green partner, there is a seemingly never-ending plethora of content to watch.
"I'm obsessed with 'Attack on Titan' right now. Forget 'The Mandalorian', this is all I watch," confessed Raden Phillips, broadcasting major.
The beauty of streaming is there is such a variety, and this gives us a sense of uniqueness. The idea that there is a platform out there with content you love made specifically for you is exciting and even addicting at times.
Finding something to stream, be it new or old, transports viewers to another world, a world where they can coexist with their favorite characters.
When watching a show, a bond is built and we often start to care for those characters. We take it personally when something good or bad happens to them.
However chaotic and heart breaking a series or movie may be, the hard part is when we reach the end because then we must ask ourselves, "What's next?"
About the Contributor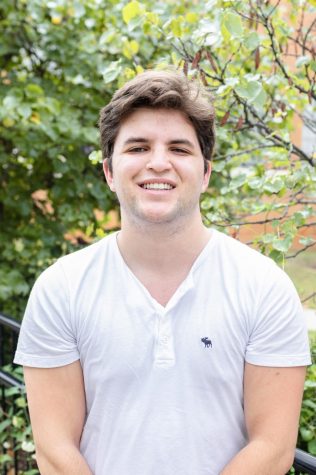 Joshua Fluellen, Staff Writer

Favorite Food: Pizza
Favorite Book/Magazine: TV Guide
Dream Job: SG for Chicago Bulls
Favorite Movie: Caddyshack
Currently Watching: Adventure...