Be wary of human trafficking
It is closer than you think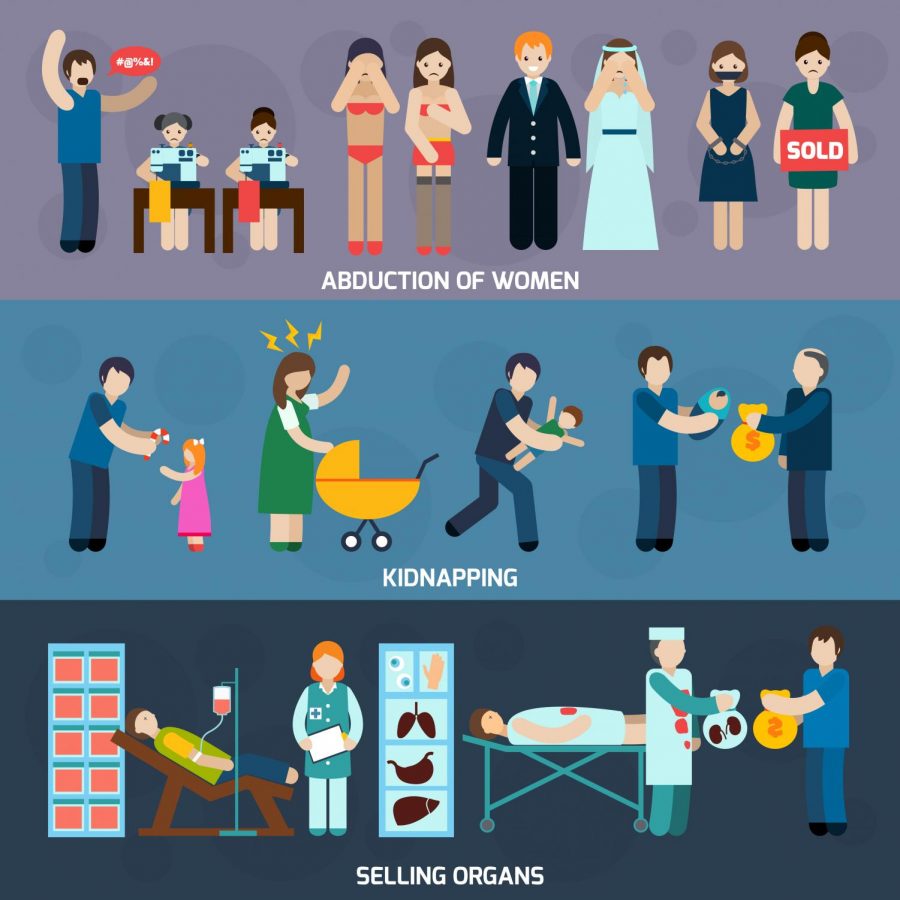 It seems as though the topic of human trafficking has recently taken over the media. #Savethechildren and Epstein's island have both trended on different social media platforms such as Facebook and Twitter. What we should take away from this is that, unfortunately, human trafficking is real, and we must be wary.
On Sunday, Sept. 27, there were allegations made on Facebook about a possible child trafficking occurrence at Lowe's in Durant. The post stated, "Three men tried kidnapping a little girl." The post was later updated to assure that the little girl was safe. The original poster had been informed the "intent of the man was not to kidnap the girl, but to ruffle her hair."
Although this incident was proven to be a misunderstanding, let this be a reminder that small towns like Durant are not immune to things such as human trafficking. Here are some tips to keep you, your family, friends and children safe.
Do not go anywhere alone or let your children, family or friends out of your sight. Use the buddy system. Do not make a trip to Walmart alone.
If you must go somewhere alone, make sure you have told someone where you are going. Let a friend or family member know where you plan to go, and then if you have made it back to your place of residence safely. Sharing your location with a close friend or family member may also be a good option.
If you are in a store, be aware of your surroundings. If you are suspicious someone is following you, do not go to your car alone. Find an employee and inform them that you feel unsafe.
If you are driving and you think you are being followed, do not go down roads you are unfamiliar with. Do not be afraid to alert the police, or even drive to the local police station. It is always better to be safe than sorry.
Do not be afraid to go out, just use caution when you do. Follow news outlets to stay informed of crime in your area. Be aware of your surroundings and do not be afraid to ask for help if you feel uncomfortable.
About the Writer
Kylie Carrell, Staff Writer

Favorite Food: Steak and mac & cheese
Favorite Book/Magazine: Cosmopolitan
Dream Job: Sports photographer
Favorite Movie: How to Lose...