Blue and White scrimmage promises entertaining season
Southeastern Oklahoma State University held their annual Blue and White football scrimmage on Thursday, Aug. 20, giving fans a first look at the action to happen this fall. Many of the spectators gave positive feedback about the team with only the occasional doubt. However, it seems as though most of the university is hopeful and eager for the quickly approaching season.
During the scrimmage, the Savage Storm's defense absolutely shined. The defensive line was quick off the ball, had great penetration in the interior and were typically in the quarterback's face within one to two seconds.
There were not many times when the quarterback had a clean pocket, and the D-line took a large sum of credit for that.
The linebackers were energetic and flying all over the field. They did not give the running backs much yardage, only one to two yards at a time, and they made the run game basically nonexistent. The only exception was one great run that broke for around 30-40 yards.
On the interior, not much was given up at all. The defensive backs did a good job of locking down most of the receivers and did not give the quarterback many options. They made the offense pay when they threw screen passes, which would typically go for no gain to negative yardage.
The defense came away with several turnovers, and overall, the defensive side of the ball is looking great for SE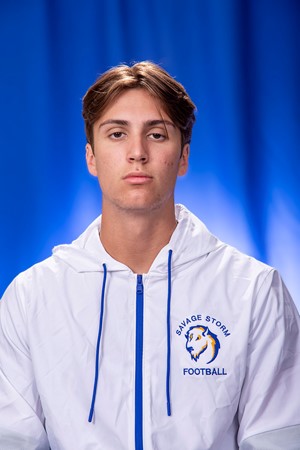 Although the offense had their struggles, there were many bright spots.
Freshman quarterback Weston Conaway looked solid. He has a strong arm, good ball placement and navigated the pocket when it collapsed. He will be exciting to watch.
A promising wideout sophomore, Duce Pittman, made two incredible catches with the defensive back in his face for significant yardage.
The rest of the wide receiver core had an okay day for the most part. Running backs were alright, and there is not much to note besides the great run mentioned above.
The offensive line seemed to have the most struggle out of the offense. The quarterback had pressure in his face on most of his drop backs, but hopefully this says more about the Savage Storm's D-line than the O-line.
Overall, it was a solid scrimmage and fans will have much to look forward to.
The 2021 season is scheduled to begin on Thursday, September 2 at Arkansas Tech.