Senior Art Show
Due to COVID-19, The Centre Gallery at Southeastern Oklahoma State University is closed until further notice. However, SE's Visual Art seniors are still presenting their artwork online for the Spring 2021 Senior Art Exhibition.
The students displaying their work include Andrew Matt-Ousey, senior graphic design major, Cheyenne Wilson, senior art education major and Kaitlyn Vaughn, senior graphic design major.
To enjoy the results of their creative efforts within the Visual Art department, visit centregallery.wordpress.com/.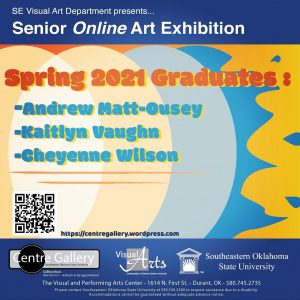 About the Writer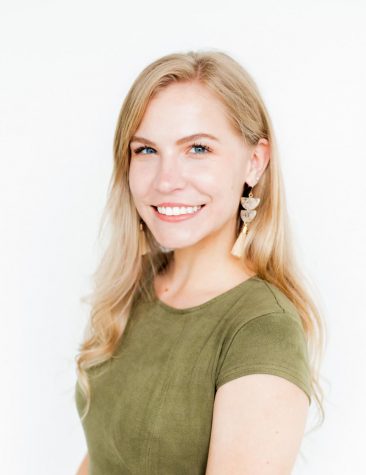 Emily Dahl, Managing Editor

Favorite Food: Pasta
Favorite Book/Magazine: Infinite Home by Kathleen Alcott
Dream Job: Photographer for National Geographic
Favorite Movie:...