Durant community shelter opens its doors
The Mission in Durant, Okla. is now open after six long years of preparation.
The Mission, a community shelter located at 4310 W. University Blvd, has been a six-year project for Michelle Chester and her non-profit organization I'm-Possible, Inc.
"I prayed that if this was something God wanted me to do, that He would make a way," Chester stated. She and her fellow volunteers celebrated the answer to her prayers on Monday, March 8 when The Mission held their first open house event.
The Mission is a Christian non-profit organization providing safe shelter, food, support services and an avenue to self-sufficiency for those in a state of crisis.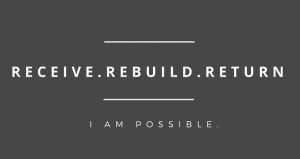 The Mission's goal is to "Receive, Rebuild and Return" families and youths needing assistance and to be an asset to the community. Their core values include treating everyone with dignity and respect, offering opportunities and support, practicing responsible stewardship and achieving positive results through empowerment and service.
At this time, they are open on Tuesdays and Thursdays from 9 a.m. to 3:30 p.m. to provide showers, laundry, haircuts and support services for those in need. They are currently raising funds for a roof, daily operations and a van for transporting those needing rides.
The Mission hopes to be fully operational as a 24/7 shelter as soon as the building is finalized.
Those interested in following The Mission's journey can like their Facebook page I'm-Possible, Inc. For questions or assistance, they can be reached via email at withhimitisposs[email protected] or by calling (580) 387-0091 during office hours.