Valentine's Day ideas to show your love
Valentine's Day can be stressful, especially during a pandemic. Do you buy your significant other flowers and chocolate? Do you make reservations at the fanciest place you can think of? Does your mind go completely blank when you need to be creative? Try not to forget, this day is about love, and simply expressing that love to your partner is what is important.
Before you begin the hunt for the perfect gift, it is important to understand what your partner likes. Some might love the classic flowers and chocolate, but make sure you know if their favorite flowers are roses or tulips.
Handmade scrapbooks are always a thoughtful and inexpensive route. A few places to find scrapbooking supplies are Hobby Lobby, Walmart and Amazon. Print your favorite photos of the two of you, glue them onto paper and create cute captions using markers. Your significant other will appreciate the heartfelt effort.
A framed photo or collage of the two of you gifted with a thoughtful note may be something for your partner to cherish.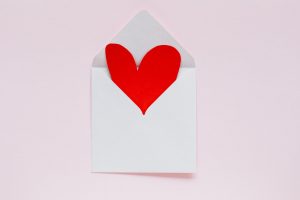 "Open when" or "reason why" letters are also a great way to express your love without breaking the bank. Anything custom will show your partner that you care. Even adding a personalized message to simple things like a candle or glass of wine is a great way of conveying your love.
Etsy, a website for small businesses, is full of handmade and unique items. Some shops on Etsy even have gift guides that can help you come up with something special.
If you are looking for more of an intimate, at-home date night, there are tons of ways to create a romantic atmosphere. For a movie night, grab your favorite snacks, set up pillows and blankets and make a fort.
Another option is cooking your favorite dinner. This could be dinosaur chicken nuggets, fries and package brownies— or something homemade. If you are not the cooking type, pick up your partner's favorite meal from their favorite restaurant and bring it home. You could even try the four-course meal trend from TikTok to mix things up a little. This is where you play rock, paper, scissors before each course and the winner chooses where to go.
Customize your date to fit your relationship. Doing something special does not always require a large amount of money, just a little bit of effort. No matter what you and your partner choose to do this Valentine's Day, make it meaningful. Choose to make it special.
About the Contributor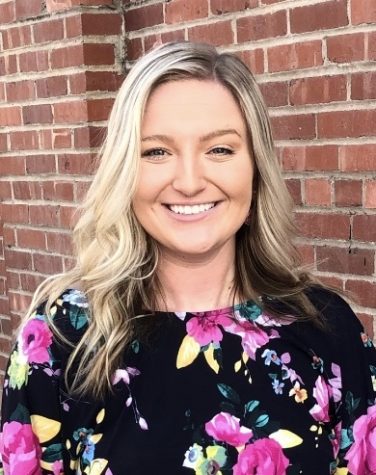 Kylie Carrell, Staff Writer

Favorite Food: Steak and mac & cheese
Favorite Book/Magazine: Cosmopolitan
Dream Job: Sports photographer
Favorite Movie: How to Lose...