Southeastern says goodbye to 'Batman'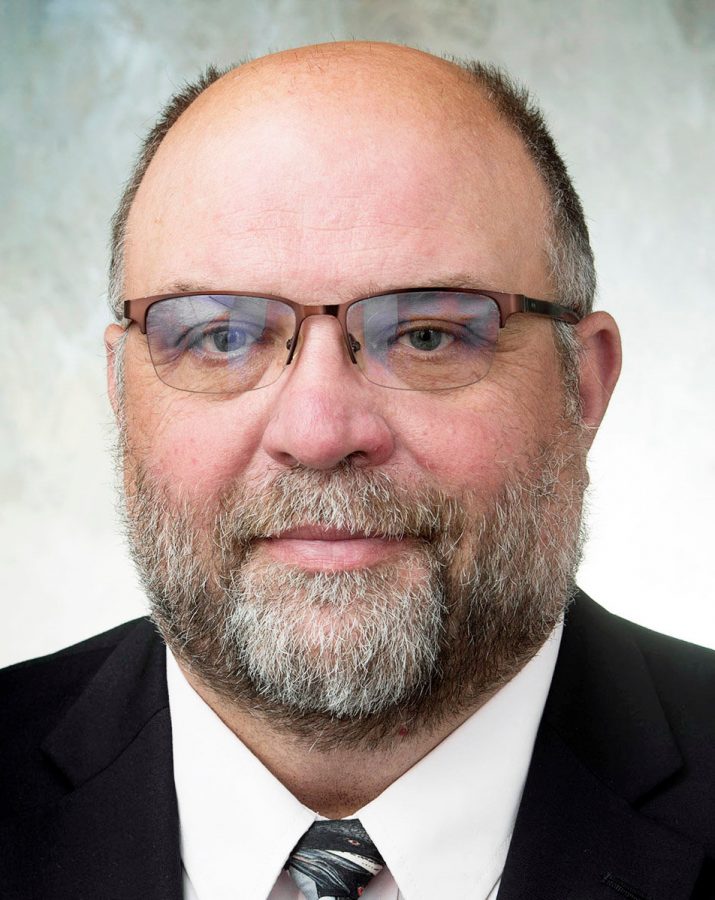 Dr. Bryon Clark officially retired on April 29 after three decades of working for Southeastern Oklahoma State University. Although he will be missed for many reasons, Clark's coworkers said they will always remember his quirkiness and special affinity for bats.
Clark retired after six months as the interim president, having bravely led students and faculty through the last month of chaos due to the coronavirus. Prior to this role, he worked as the Vice President of Academic Affairs. He began his career at Southeastern in the 1990s as an associate professor in the biology department.
Dyanna Bowen, Graduate Coordinator for Southeastern, worked closely with Clark, whose background is in mammalogy with an emphasis in bats, for many years. She says there was never a dull moment with 'Batman' around. "On a few occasions, he had a bat in the office that had been rescued from somewhere on campus. He loves to go to local elementary schools and give bat talks. He carries a Batman lunchbox to work every day," she said.
Jeni Maple, Administrative Associate to the Vice President of Academic Affairs, has worked with Clark for the past six years. Maple says she will miss many things about working alongside Clark including, "his entertaining stories, sense of humor and his catchphrases, like 'Boom, baby!'"
Reminiscing on his 30 years, Clark said, "I have been humbled by the opportunities afforded to me and hope that the lives of students, faculty, staff, and the higher education community have been enriched as much as mine. Even though I am looking forward to the next phase of my life, I will always remember the people, opportunities, and memories from my time at Southeastern.''
Clark's dedication, uniqueness and unmatched knowledge of tiny, furry mammals will be greatly missed by the Savage Storm family.
About the Contributor
Michaela Ervin, Staff Writer

Favorite Food: Chicken pot pie
Favorite Book/Magazine: The Bible
Dream Job: Entrepreneur
Favorite Movie: La La Land
Currently Watching:...