Bi-weekly video game tournament at The Monterey
On Monday, November 18, Dalton Boyer hosted the sixth Ultimate Smash and Samurai Showdown tournament at the Monterey on South 9th St. The bi-weekly event brought over 20 people; one of the best turnouts since the tournaments began in September.
Boyer was inspired to host tournaments after seeing the growing number of local people expressing a desire to play video games. Before Boyer stepped up, the closest place for player to compete was Plano, Tx.
"I love the competitiveness of the games, and the fact that people will thank you for beating them and helping them improve," said Boyer, "I love seeing people have a good time."
The tournaments began at The Crown Pub with a smaller turnout of around five people, but with the assistance of Durant Main Street and clever advertising through Facebook and the online social interaction app, Discord, Boyer was able to boost the attendance numbers up and secure The Monterey as a permanent home for future tournaments. Boyer hopes to see these numbers continue to grow as more and more attendees from surrounding cities hear news of the tournaments.
In addition to Super Smash Bros. Ultimate, Boyer also helps run tournaments for Samurai Showdown, Guilty Gear and Street Fighter 2 Turbo. Tournament entry is $5 per game with a $5 venue fee. Equipment is provided, but additional set-ups are welcome.
The next tournament will be on Monday, December 2.
About the Contributor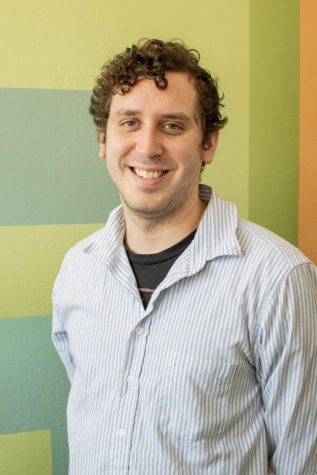 Derek Dophied, Staff Writer
Favorite food: Hamburgers or anything spicy.

Favorite book/magazine: Infinite Jest, David Foster Wallace

Dream job: Freelance copyeditor and proofreader

Favorite...