2019-2020 men's basketball breakdown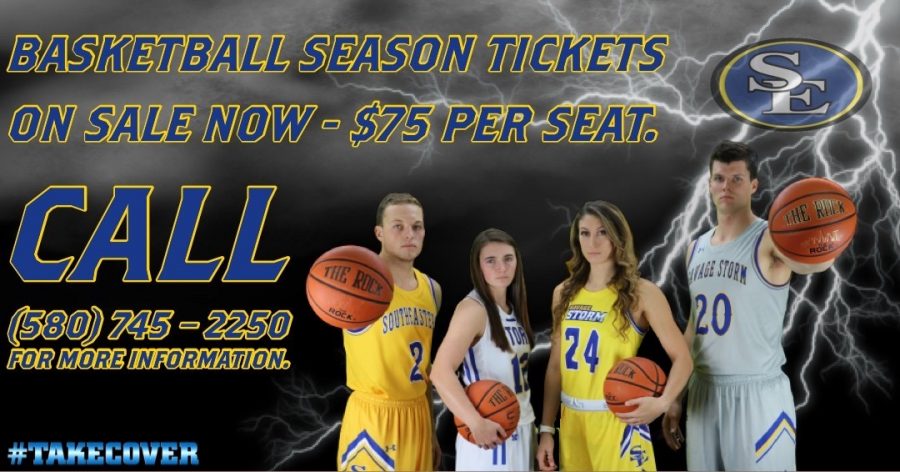 Derek Dophied 2019-20
November 11, 2019
The SE Savage Storm basketball team began the 2019-20 season with an exhibition against Oklahoma University on Tuesday, Oct. 29.
This season sees the return of senior forward, Kevin Buckingham, who averaged 21.6 points per game last season while shooting 60 percent from the field. Buckingham became one of thirteen players in Southeastern men's basketball history to reach 1,000 points last season.
Buckingham has high expectations for his team this season. "I know that we will win the conference championship," says Buckingham, "And I think that we have a solid chance at winning the national title."
Southeastern head coach, Kelly Green, will enter his eighth season as head coach for the Savage Storm as he goes in with an 89-108 record.
The next game will be against the Northern State Wolves in Bethany, Okla. The first home games will be against Oklahoma Baptist on Thursday, Nov. 21 with women's starting at 5:30 p.m. and men's at 7:30 p.m..