Student journalists attend conference in Washington, D.C.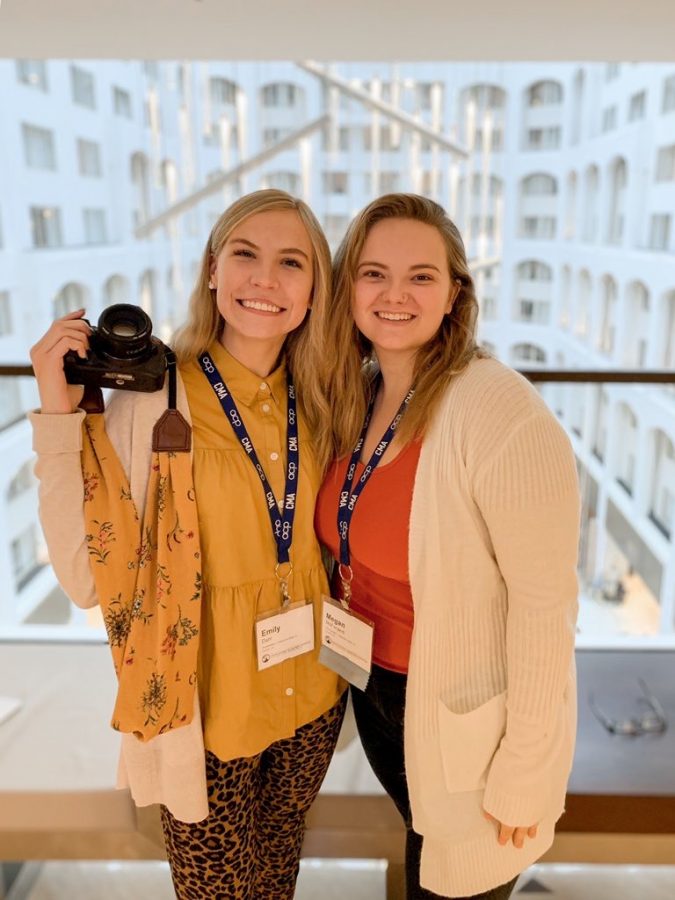 Student Publications
November 4, 2019
Members of SE Student Publications attended the 2019 Fall National Collegiate Media Convention in Washington, D.C. from October 31 to November 3.
The convention hosted by the Associated Collegiate Press and Collegiate Media Association was an event with over 275 informational sessions with topics ranging from investigative writing, politics, fact checking, advertising, design, social media and more.
Megan McFarland, senior communication major and Managing Editor, along with sophomore communication major and News Editor, Emily Dahl, and Student Publications Advisor, Tascha Bond attended up to seven daily sessions before taking in our nation's capital at night.
Bond has been an educator for ten years and loves seeing her students get the opportunity to learn more about their respective fields.  Bond says at these conventions, students can keep up with the latest trends in journalism.
She continued, saying, "I want students to learn things they can take away and bring back to our university, but also bring with them in their future careers."
During the convention, Abby Phillip, CNN's White House correspondent, was one of four main keynote speakers. She described her experience in joining the journalism field in college as challenging yet rewarding. Phillip said journalism is a public service and journalists should, "Focus on informing people – not persuading them."
Although McFarland will be graduating in May, she says she is enthusiastic about the future of SE Student Publications. "I learned so much about what other universities are doing and it gave me so many ideas that I want to incorporate into our program."
This year's conference was Dahl's second time attending the NCMC. She attended many sessions preparing her to take over as managing editor of The Southeastern next fall and she says they helped her to feel more prepared by learning how others have transitioned from staff reporter to editor; making the task a little less daunting.
Dahl says it can be hard to focus on student publications when work, classes, organizations and relationships can all be draining, but "This conference is refreshing. It allows students to mingle with professionals in their field and find new reasons to be excited for their futures. I feel inspired to do better."