First United Bank supports Breast Cancer Awareness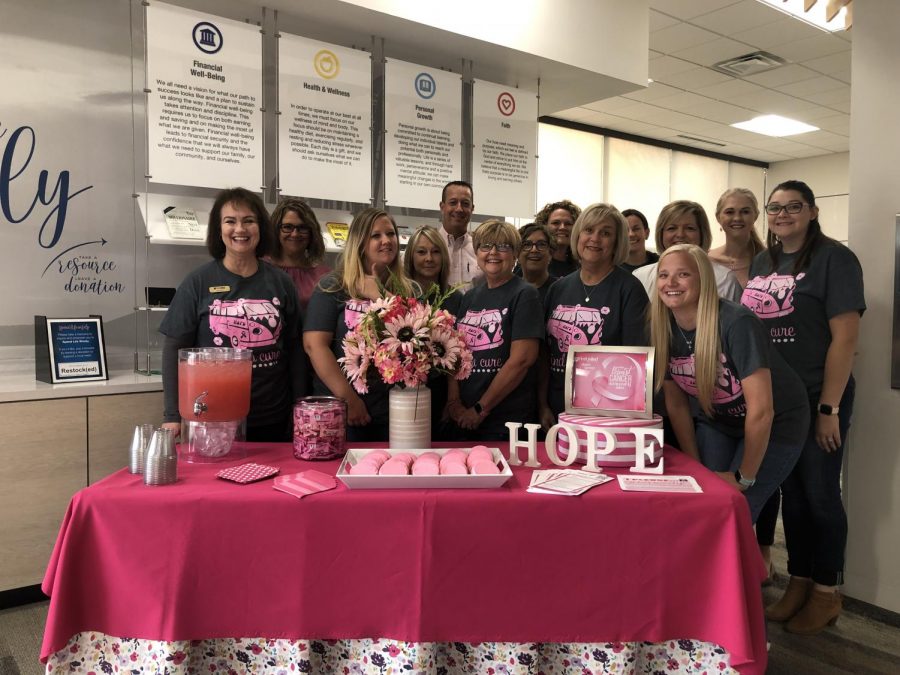 Derek Dophied, Staff Writer
October 25, 2019
First United Bank proudly supports breast cancer awareness and began showing their support for October Breast Cancer Awareness on Friday, October 4, by having their entire staff across all branches wear pink.
First United Bank's vice president, Janet Stafford, explained that breast cancer hits close to home within their organization.
"One of our employees here in Durant is currently fighting this battle," Stafford stated, "We want to do everything that we can to show her and others fighting our support."
First United Bank's customer Care Center held a bake sale, then donated the funds directly to their employee currently fighting breast cancer as well as breast. In addition, First United has also set up tables in the lobbies and to hand out breast health information, customers can sign breast cancer screening pledges at each location to have a mammogram or do a self-check.
First United's Durant retail team is currently selling Breast Cancer Awareness t-shirts for $15 from any of their locations and the money raised will benefit Relay for Life.
Other companies participating in Breast Cancer Awareness Month fundraisers include ACH and Wires Dept by taking donations to raise funds for Breast Cancer Awareness.