Fighting campus hunger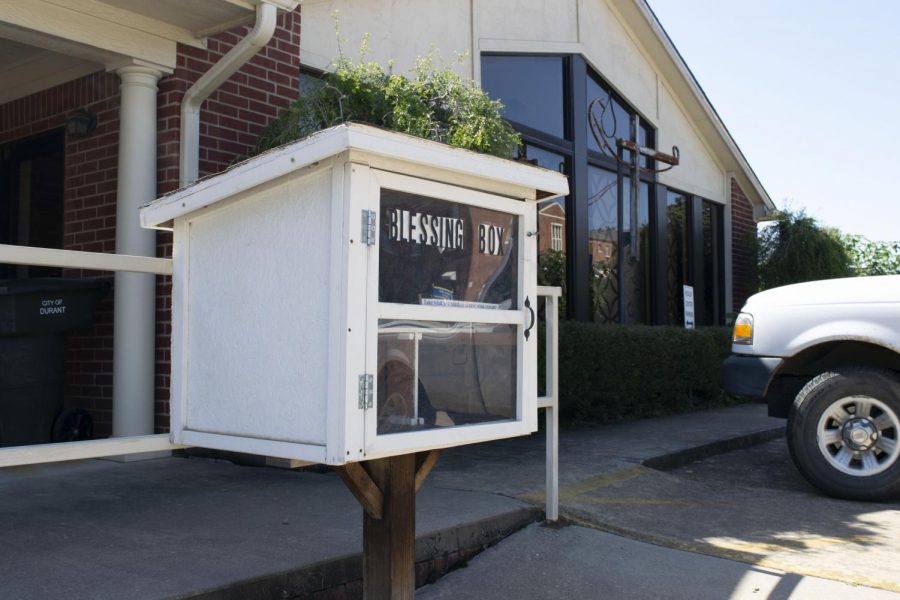 Sam Caster, Contributing Writer
October 18, 2019
Studies show that college students with a 3.1 GPA or higher are 60 percent less likely to suffer from food security; leaving the other 40 percent to struggle with hunger.
Southeastern Oklahoma State University offers an on campus food bank, dedicated to students, faculty and staff. The food bank is located in the men's and women's locker rooms of the Wellness Center within the Glen D. Johnson Student Union. Its location ensures a level of privacy that allows anyone to come and go at any time for food.
"It is an open door pantry with no proof of income needed; very secretive," explained Vice President of Student Affairs, Liz McCraw. "It was very purposeful that we put the food bank in the locker rooms right by the showers."
Being next to the showers also encourages those students visiting the food bank to keep up their personal hygiene as well.
The food bank on campus is maintained by the students who work in the Wellness Center. It is open Monday through Thursday, 7 a.m. to 10 p.m., Fridays from 7 a.m. to 9 a.m., Saturdays from 10 a.m. to 4 p.m. and Sundays from 2 p.m. to 9 p.m.
The SE food bank began in 2017 when a group of faculty associated with student affairs asked VP McCraw how they could better serve the students of Southeastern.
Aside from the college's food bank, Durant has additional food resources for the community including Families Feeding Families, the Wesley Center Blessing Box and the Victory Life Food Bank.
Families Feeding Families is located on 3rd Avenue, and is open from weekdays from 4:30 p.m. to 5:30 p.m.
The Wesley Center Blessings Box is open 24 hours a day and located on the corner of 4th street and University Avenue.
The Victory Life Food Bank is located on Main Street and is open on Monday, Tuesday, Thursday and Friday.
Each of these food resources locations are non-profit, however, they do take, and appreciate, donations.
Southeastern's Student Government Association is working to expand the campus food bank.
About the Contributors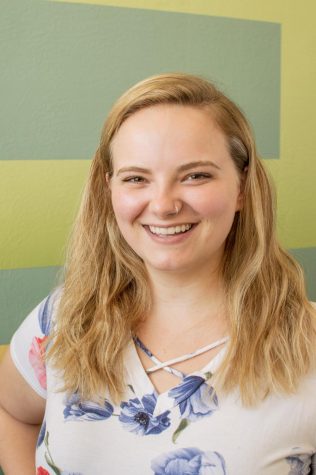 Megan McFarland, Managing Editor

Favorite Food: Chicken Express spicy chicken tenders
Favorite Book/Magazine: The Holisso
Dream Job: Cosmetic graphic design artist
Favorite...