The 2019 Women's Entrepreneur Seminar coming October 22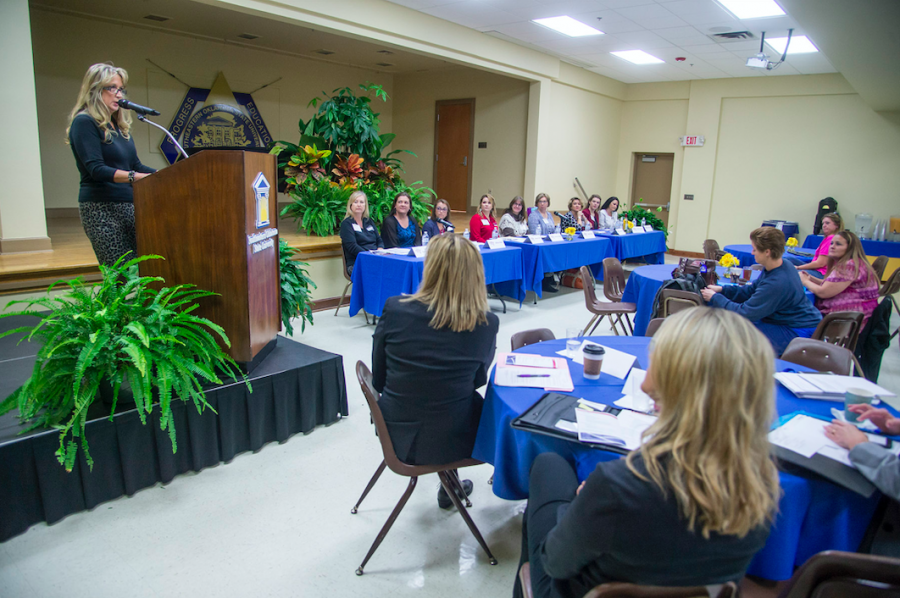 Nynnett Gonzalez, Staff Writer
October 9, 2019
On Tuesday, October 22, Southeastern will be hosting the 2019 Women's Entrepreneur Seminar in the Hallie McKinney Ballroom from 9 a.m. to 2 p.m. The event was created to honor female entrepreneurs in the area and to empower future female entrepreneurs that plan to start or grow their own business.
The 2018 Women's Entrepreneur Seminar included a panel discussion from some of Texoma's business owners, small business development experts and a networking lunch. Last year's seminar also included a resource room with business development specialists provided by the U.S. Small Business Administration, REI Women's Business Development Center and others.
During the ceremonies, Carmen Casteel Sprouse, owner of Casteel Tire, was awarded the Southeastern Alumna Woman Business Owner of the Year. Rebecca Sandman, owner of Three Rivers Pecans, was awarded for the Texoma Woman Entrepreneur of the Year.
Dr. Martin Bressler, the John Massey Endowed Chair in Entrepreneurship, is very excited to be hosting the seminar for Women in Entrepreneurship Week again this year.
"We are the only university in Oklahoma participating in the event and serving students in both Oklahoma and North Texas," Bressler said.
This year's event will feature Southeastern alumna, Sharla Frost. She is a partner for the Houston-based law firm, Tucker Ellis LL.
The Women's Entrepreneur Seminar hopes to empower women and inspire the next generation of business owners.
The event is free to all attendees thanks to Don W. Sands Lectureship in Business Administration, the John Massey School of Business and the Oklahoma Small Business Development Center.
All members of the community are encouraged to attend in order to gain resources and take advantage of the unique network opportunity.