Historic Durant building finally purchased
On September 6, Durant Main Street announced on their Instagram and Facebook pages that one of the "most iconic historic buildings" in Downtown Durant had been purchased. Along with a photo of the building featuring a key dangled in view, they asked the community what locally owned business they wished occupied this space.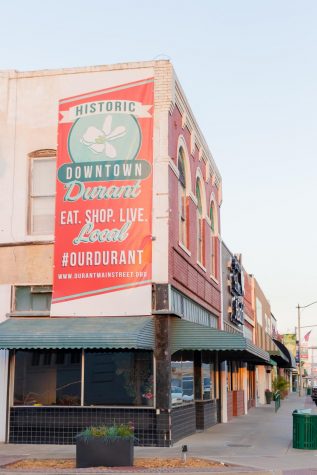 Durant's citizens flooded the comment section with suggestions including an arcade, a bookstore and a soda shop. The new owner, Tony Liridon, had asked Durant Main Street to share his photo because he wanted ideas of what the community wants and would support.
Liridon has now envisioned an upscale restaurant with a full bar and menu, as well as outdoor seating. In addition to the restaurant downstairs, there will be office spaces available upstairs for a time, and then Liridon hopes to turn the space into apartment units.  He doesn't know the name or menu type yet, but he hopes to make it, "something that Durant doesn't have."
Stephanie Gardner, executive director of Durant Main Street, stated how excited she is for this recent venture. "That historic building is such a cornerstone of Downtown Durant. We have been hoping for years to see work begin on it and see it restored to its former glory."
She hopes for the city of Durant to come together with support and for this renovation to revitalize the entire block. "With every new or expanded small business, Downtown Durant is flourishing and becoming a historic district that both locals and tourists alike love to visit."
If you have a cuisine or name idea, send it on over to [email protected]