Durant's medical marijuana boom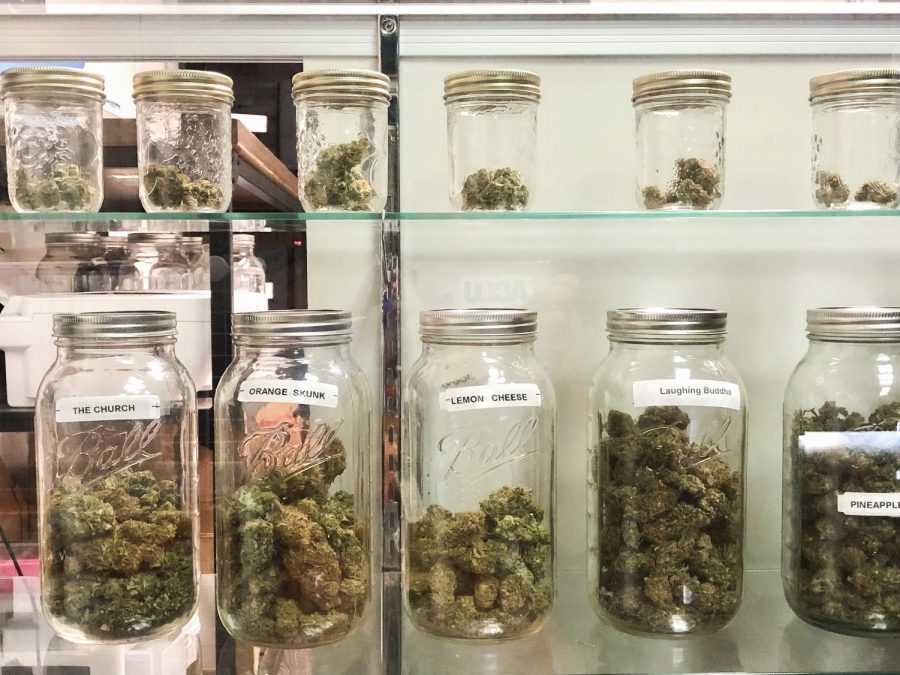 Nynnett Gonzalez, Staff Writer
September 23, 2019
Since the passage of State Question 788, legalizing medicinal marijuana, Oklahoma has exploded with new business. Oklahoma is one of the most recent states to introduce a legal way to obtain marijuana, but this did not come without restrictions and competition on every corner.
Medicinal marijuana may be legal in the state of Oklahoma, but federal law still deems marijuana illegal. Southeastern is a public university that receives federal funds and therefore, must abide by federal law.
Like other public institutions, if the university fails to comply with federal law it could result in funding cuts.
According to Vice President of Student Affairs, Liz McCraw, even if a student, faculty or staff member has a marijuana license, possessing marijuana on campus or bringing it to a university event is in violation of federal law and could lead to disciplinary actions.
Dustin Belvin, owner of The Remedy, said he is not opposed to selling medicinal marijuana to college students who have a license, but the majority of his customers range from 35-55 years-olds. Belvin joined the marijuana-selling business to help people, saying, "Very rarely in your life do you get the opportunity to do something that you love doing and something that has a massive impact on a lot of people."
Karen Allen, owner of Nature's Own Remedies, is another Durant dispensary owner that got into the marijuana business to offer people a pain relief alternative to opioids.
Her goal is to educate people who struggle with pain management so they do not become addicted to opioids.
Nature's Own Remedies mostly caters to senior citizens that make up 80% of her clientele. She wanted to help people, and saw the opportunity to do so through medical marijuana.
Bryan County has experienced the marijuana "boom" first hand with 28 dispensaries; 19 in the city of Durant alone. With all the new businesses welcomed to the area, the medical marijuana market has become heavily saturated
With the abundance of dispensaries in Durant, the competition in the medical marijuana industry is fierce. Both Belvin and Allen are fully aware of the competition that surrounds them and both believe they will persevere.
Belvin is not worried about the competition in Durant because he has created a dispensary that allows people to feel comfortable and confident with the products they purchase. Having this trust has allowed him to establish a positive reputation and regular customers.
Allen was a successful business owner before entering the world of medical marijuana and believes in her business.
The legalization of medical marijuana has led to new opportunities for entrepreneurs, but some business may not last in this high-stakes boom. However, one thing is clear: despite federal pushback, marijuana is here to stay.