Southeastern 101
A run down of everything you need to know about starting SE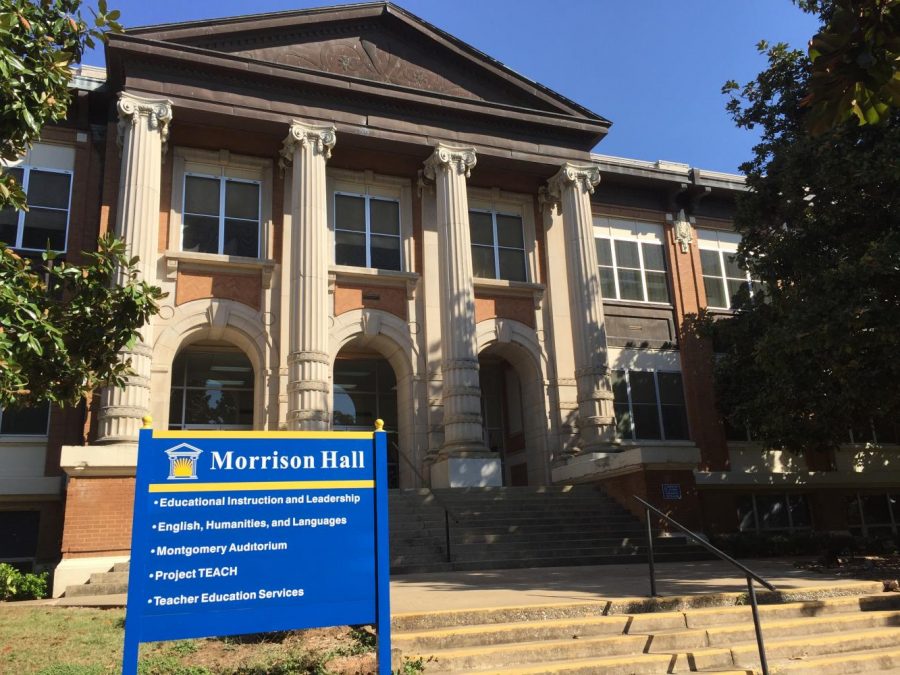 Jordan Phillips, Staff Writer
September 4, 2019
As the new semester begins, new students may have tons of questions about campus. Where can I park? Where are my classes at? Do I have to get an ID?  Here are some answers, and soon you will be on your way to giving your own tours of the campus.
Student ID's
All students should have one. In face, each student needs to get their ID re-stamped every new year. Without the updated stamp, students check out books at the library or eat at the Café. For the 2019 fall semester your ID is good to go if there is a small 19 next to your picture. However, come spring 2020 you will need get a new stamp. IDs can be stamped at the library or the campus police station.
Abbreviations in your class schedule
FA 204, CB 106, R222. At first glance all those abbreviations can be overwhelming. Below is a table that lays out all the abbreviations and their rightful names.
| | |
| --- | --- |
| Russell | R |
| Fine Arts | FA |
| Science | S |
| Math | MTH |
| Classroom Building | CB |
| Morrison | M |
| Occupational Safety and Health | OS |
| Visual Arts | VA |
| Visual and Performing Arts Center | VPAC |
| Theater | TH |
| Biological Sciences Building | BS |
| Online Classes | WEB/ARR |
Parking and Parking Stickers
Southeastern is continuously growing, which can make things like finding a parking spot pretty difficult. Sometime, students park in non-parking spots! Beware. This could result in a ticket. Parking stickers should be on the bottom left of your rear window has to be able to be seen by the campus police officers as they pass by. If you have not already gotten your parking sticker, register your vehicle at the campus police station. If you do not have one on the bottom left of your window by Friday, August 30th expect a ticket.