Vice President's Honor Roll released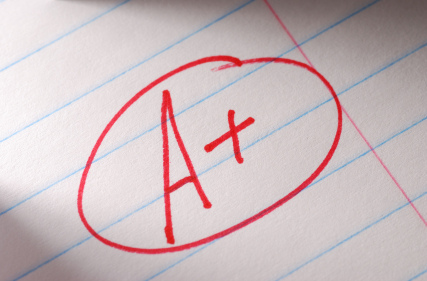 Hang on for a minute...we're trying to find some more stories you might like.
DURANT, Okla. – Undergraduate students who have achieved superior academic performance are recognized by Southeastern Oklahoma State University every semester by being named to the President's or Vice President's Honor Roll.
To be eligible for the Vice President's Summer Honor Roll, students must complete a minimum of six semester hours of college-level courses with a 3.5 grade-point average (no grade lower than B).
Below is the list of students, listed by permanent hometown, qualifying for the Vice President's Honor Roll for Summer2019:
Vice President's Honor Roll
Summer 2019
Oklahoma
Ardmore: Carter B Bowker
Ada: Brycen R Bass, Aaron H Capps
Antlers: Stormy L Davidson, Chloe E Duncan
Ardmore: Jancen H Ackerman, Hannah R Greathouse, Rebecca V Lords, John K Pender, Tiffany D Rich, Emily G Rudd, Austin T Thompson, Tamara E Watterson
Atoka: Kaylee M Hall, Taylor M Thompson
Boswell: McKenna C Pierce
Broken Bow: Kobi E Coleman, Gabrielle N DeHart, MaKayla A Leak
Caddo: Stacey L Hernandez, Brandon L McAnally, Theda A McKimmy, Aaron H Walker
Caney: Callie J Armstrong
Choctaw: Jeffery A Rodgers
Clayton: Katie L Austin
Colbert: Kerrigan L Sampson
Del City: Michael D Collins
Durant: Demetria A Alexander, Tad L Bradley, Richard A Emery, Benjamin M Finet, Ashtin G Gann, Allison D Hanson, Alyssa M Harris, Trey M Hunt, Jared N Kanatzar, Brandi M Laughlin, Brianna C Lawrence, Nicholas J LeRoy, Christina J Leung, Nancy K McCarley, Hao R Mei, Santana M Milligan, Kassi M Page, Jesse D Risner, Dustin D Roberts, Robert G Rose, Michaela S Rule, Grant L Rustin, Tony J Scoggins, Tyler J Shade, Shawnna C Shelton, Patty P Williams, Cierra A Willman, Andrew R Wilson, Ricky A Wilson, Bailey M Woods
Fort Towson: Brianna R Blankenship
Harrah: Clayton K Wagner
Haworth: Dakota A Nicholson
Hendrix: Whitley C Ervin, Kinley T Gafford
Hugo: Amanda J Hinkle, Kiepher S Lester, Jayleigh A Pettyjohn, Karlie R Smith
Idabel: Kayla M Bell, Faith Tauro
Kansas: Logan M Robrahn
Kingston: Kaytlin S Bridgman, Jillian N Hatfield
Lane: Dayli G Walker
Madill: Ethan L Cochran
Mannsville: Chelsea K Wilkinson
Marietta: Jessica S Kirk, Julie E Salas, Silvia Salas
McAlester: Katheryn J Lightle, Lauren E Ornelas
McCurtain: James M Bettencourt
Meeker: Heather D Kaplan
Mill Creek: Kendall D Bellefeuille
Mustang: Ronald M Chambers
Nashoba: Marvin K Watkins
Newcastle: Londa F Barker
Oklahoma City: Kelly Alexander, Sheena R Hamman, David J Herrera,
Nathan T Robertson, Aline C Thomas
Okmulgee: La Keia S Antwine
Piedmont: Barrett G Troutman
Poteau: Victoria L Archey
Rattan: Kolbi L Eskue
Ravia: Susan F Cravatt
Sawyer: Bailey T Wright
Shawnee: Nicholas T Jordan
Skiatokk: Tyler G Wilson
Stigler: Ronda C Cole, Dannah L White
Stonewall: Kristen P Estes
Tuttle: Thomas T Nguyen
Valliant: Breanna N Hardemon
Wilburton: Kaiwana R Lee, Kaytlyn N Mackey
Texas
Bells: Melissa A Davis
Bonham: Billy Pilkinton
Cleburne: Iain B Nix
Denison: Austin D Adams, Chelsea L Adams, Kassandra E Johnson, Nathaniel L Young
Denton: Shanna M Powell, Matthew C Pruett
Fort Worth: Erika D Costain
Gunter: Blakely S Hogan
Hurst: Madison B Bragg
Paris: Cameron B Fernandez
Pottsboro: Michael L Lampton
Sherman: Patricia Anderson, Victoria Gonzalez, Katelyn R McCorkle,
Justin Vasquez, Raymund M Velayo
Temple: Derek Loew
Whitesboro: Kenneth R Fomby
Whitewright: Kamie L Horn
Wylie: Yayra K Apedo
Other Out-of-State
Redding, California: Amanda A Bowman