Durant's Dancing with the Stars
Durant Main Street will host an annual fundraiser and it is the biggest. Durant's Dancing with the Stars, will be held on May 11 at the Choctaw Event Center. Stephanie Gardner, the Executive Director of and the rest of her team, pick 6 couples/teams to perform back in January of this year.
One team is Mitchell Emberson, the cheer coach for Southeastern, as well as the Student Life Director and Nicole Page, co-owner of Paige Serving, as well as an eyelash extension business called, Bombshell Lash Co.
Emberson said he is happy with his partner choice. Emberson recalled, "I'm really competitive and I wanted someone just as good and we met and hit it off amazingly."
The theme, "Fire and Ice," allowed both Emberson and Page to make a challenge for themselves.
Meeting three times a week, usually late in the hour, Emberson and Paige wasted no time and pushed themselves to make their performance the best it can be. While the music and genre are under wraps until the performance, Emberson believes it is very different.
Emberson stated, "I'm excited to see it all come together. After each practice I'm dripping in sweat. I have so much more respect for dance and cheer teams. it will be great."                           
All Sponsorship money earned goes to fund Durant Main Street.
One of the awards is the Overall Winner award. This goes to the team that raises the most money for the annual fundraiser. Making phone calls and meeting people to raise money, Emberson and Page are now in second place and are hoping to be put in first before the show.
To purchase tickets or vote for your favorite dancing team, go to Durantmainstreet.org.
About the Contributor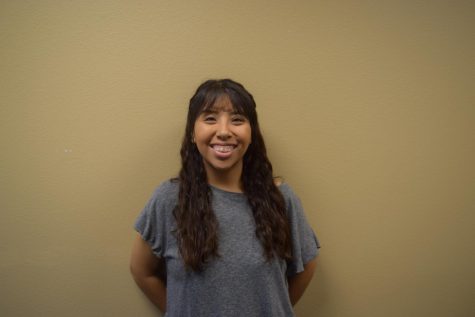 Johanna Cornejo, Staff Writer
Favorite food: Chinese

Favorite book/magazine: I am Legend

Dream job: Music Journalist

Favorite movie: Sherlock Holmes

Currently watching:...