The Monterey is officially open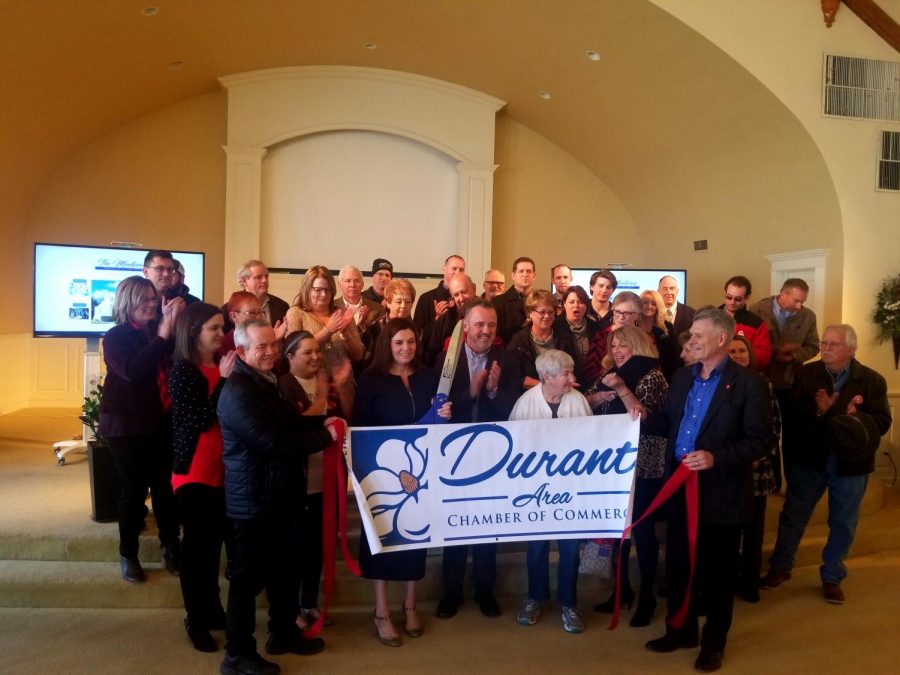 Jordan Phillips, Staff Writer
February 18, 2019
The Monterey Chapel Allied Arts and Event Center opened with a ribbon cutting on February 7, 2019.
Tim and Brandy Rundel are the owners of The Monterey Allied Arts building. Before being transformed, it was a church in the Durant community for decades. They saw an opportunity to turn this old church into something that could be used as an inspiration to the community. Brandy Rundel hopes The Monterey inspires people to start looking at Durant with an artistic view.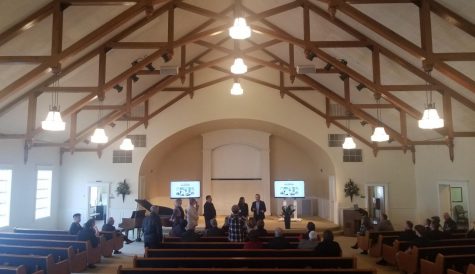 The Monterey will be housing many different styles of art and acts as a studio for YouTube, yoga, music, gourd and leather art, pottery and woodworking, production and a fitness facility. They are currently finishing the construction of a recording studio, and plan to add an art gallery in the future. The studios currently span 38,000 square feet.
During the ribbon ceremony, the Rundels discussed how The Monterey would work as incubator school. Incubator schools train students for a short period of time, and then release them in hopes they start a studio. Tim and Brandy Rundel hope to see more studios in Durant one day.
For more information, visit The Montery's website at https://www.themonterey.net.