Does shutdown mean slow down for students?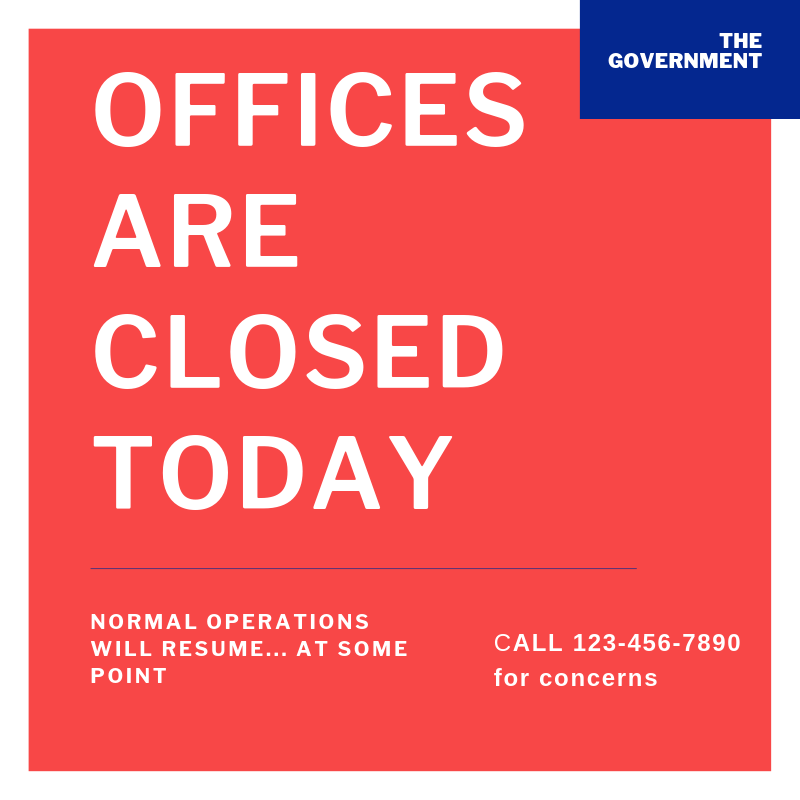 Shalene White, News Editor
January 29, 2019
Just nine days before the nation was ringing in 2019 with hugs, kisses and Happy New Year wishes, the government began a shutdown. At midnight on December 22, 2018, began what is being hailed as the longest shutdown in history, surpassing the 21-day shutdown recorded in 1996.
This stalemate was a result of President Donald Trump's attempt to gain $5.7 billion in funding for a wall along the nation's southern border as part of the US government's spending budget. The Democrats disagreed with the president, saying the wall will not be effective and costs too much to build. The bill failed because it did not get the majority vote to pass through Congress.
The shutdown affected many people in federally regulated jobs, but what does the shutdown mean for college students? Will it stall their FAFSA disbursements?
The answer depends on how long the shutdown lasts. According to Haley Stuck from West Virginia University, "FAFSA released that they currently have funding through September 2019, so if this government shutdown lasts as long as Trump says it might, the funding will be there for at least next semester," Stuck said, "However, that money will be inaccessible because income verifications won't be possible due to the IRS being shut down. People who started classes for the first time this spring semester are already feeling the effects while waiting for IRS receipts and being unable to receive them."
The shutdown affects more than just receiving financial aid for classes. It also means cutbacks for college students on certain items. Any funding for research projects could be stalled or cut out all-together, and academic resources might not be updated. This means that a student might have to work with outdated software.
Any students looking to travel abroad for a semester might have issues obtaining a passport. Dailycal.org suggests that any student planning to study abroad next semester should get their passport now.
If the student plans ahead – even thought it might be far ahead in some cases – the government shutdown should not affect them as it has the employees who are not getting paid or benefits.
Updates:
3:10 p.m. EST Jan. 25: Lt. Cmdr. Scott McBride, a spokesman for the U.S. Coast Guard, told the Washington Post that he expects employees will receive their back pay within five days after officials approve of an appropriation to end the shutdown.
3:45 p.m. EST Jan. 25: CBS reported that the president told reporters Friday afternoon that he believes there is a good chance Democrats will agree to fund his border wall after he reached a short-term deal with congressional leaders to re-open the government."