Christmas classics or modern remakes?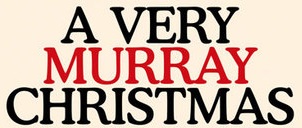 Johanna Cornejo, Staff Writer
December 7, 2018
Christmas is right around the corner, so what better way to get into the Christmas spirit than to listen to music that gets you ready for the upcoming festivities? Everyone knows about Mariah Carey's famous "All I want for Christmas is you" classic but there are many other artists that have made the holidays full of cheer.
Justin Bieber's first Christmas album "Under the Mistletoe" was released back in 2011, and became a successful hit for the young artist. With 11 songs on the album, Bieber made sure to give something everyone can listen to and enjoy for Christmas. Songs like "Santa Claus is Coming to Town," "Drummer Boy," "Silent Night," and even a duet with Mariah Carey for a remake of her Christmas hit.
Pentatonix is an acapella group known for covering artist music and making it their own, especially Christmas music. Pentatonix has been known for bringing audience a Christmas album almost every year, and 2018 is no different. "Pentatonix Christmas is Here" was released this October with 12 songs on their track list. The group has songs such as "Rockin' around the Christmas Tree," and "Where are you Christmas." They feature Kelly Clarkson, Maren Morris and an Orchestra to bring in more for the album and the listeners.
In 2015, Bill Murray began a show on Netflix called "A Very Murray Christmas." The show brings in celebrities like Miley Cyrus and George Clooney for music and other mischief on the variety show. One of the most popular sections is Murray and Cyrus sing an old fashion duet for the hit "Sleigh Ride"
Christmas is usually for happy times but sometimes it does not get to be full of cheer and Ariana Grande made sure to create music for that too for today's generation. She remade the song "Last Christmas,"Wham!  that talks about a relationship that began on Christmas and ended the next year. It tells that she will give her love to someone worth giving.
Overall, there is a Christmas song everyone to enjoy with these hits. Whether you are a listener looking for upbeat hits, slow acapella or the classics, there is a song for anyone to enjoy for the holidays.