Lesa Smaligo to speak at Fall Commencement on December 15
DURANT, Okla. – Lobbyist/consultant Lesa Smaligo will be the speaker at Southeastern Oklahoma State University's Fall Commencement on Saturday, December 15. Two ceremonies (10 a.m. and 2 p.m.) will be held in Bloomer Sullivan Arena.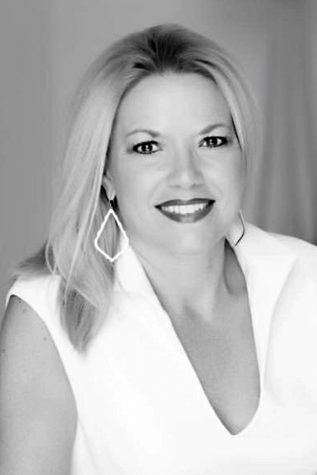 Smaligo is a Southeastern graduate, receiving her bachelor's degree in business administration in 1990. She was active on campus as a member of Sigma Sigma Sigma sorority and the Southeastern Business Club. Following graduation, she worked in High School and College Relations at Southeastern as a recruiter and scholarship coordinator,
served as assistant coach of the Southeastern cheerleaders, and was assistant director of the Miss Southeastern Scholarship pageant.
Smaligo is currently a member of the Southeastern Alumni Association board of directors.
In the summer of 2006, she founded The Smaligo Group, an Oklahoma based LLC specializing in lobbying and consulting.  She is currently Principal of the Smaligo Group.
After working in the private sector for two years, Smaligo served as Executive Assistant to the President of the University Center at Tulsa and worked for the next five years helping the Center become a full branch campus of Oklahoma State University.
In 2000, Smaligo took a position as Legislative and Fiscal Analyst for the State Regents for Higher Education.  During her tenure there, Smaligo was involved in the drafting and passage of the Tuition Deregulation bill, the Endowed Chairs bill and the OU/OSU Optional Retirement bill.
Switching to a contract lobbyist role on behalf of multiple clients in 2004, she successfully lobbied for the passage of HB 2660 – the Tobacco Tax bill.  In addition to contract lobbying, Smaligo also spent three years serving as Executive Director for CARE – Coalition of Advocates for Responsible Eldercare, Inc., a not-for-profit organization which is committed to excellence in long term healthcare.  In that role, she successfully lobbied for an additional $20.4 million in funding for nursing homes across the state.
In 2007, Smaligo was appointed by Governor Brad Henry to serve on the Oklahoma Campus Life and Safety and Security (CLASS) Task Force representing the independent and private colleges in the State of Oklahoma.
During the 2012 legislative session, she successfully lobbied for the passage of the Uniform Equipment Dealers bill, which has now become the model legislation for many other states.
The schedule for Saturday, December 15, will be two ceremonies in Bloomer Sullivan Arena, as follows:
10:00 – 11:00 a.m.  
School of Arts & Sciences:
 Master of Technology
Master of Music Education
Master of Science (Native American Leadership)
John Massey School of Business:
Master of Business Administration
Master of Science (Aerospace Administration and Logistics)
Master of Science (Safety)
2:00 – 3:00 p.m.   
School of Education & Behavioral Sciences:
Master of Arts (Clinical Mental Health Counseling)
Master of Early Intervention and Child Development
Master of Education
Master of Science (Sports Studies and Athletic Administration)