Clinton requests her security clearance be revoked
Hang on for a minute...we're trying to find some more stories you might like.
Hillary Clinton's security clearance has been revoked at her request according to a letter addressed to Senate Judiciary Chairman, Chuck Grassley.
According to a letter from Charles Faulkner, Acting Assistant Secretary for Legislative Affairs, Clinton's security clearance was withdrawn on August 30, 2018. The letter also stated, "on September 20, 2018, security clearances were administratively withdrawn for Cheryl Mills," and four other names that are redacted.
The letter explains the five other aides, "had been granted access to classified information through a request made by Secretary Clinton designating them as researchers." In 2016, Clinton was under investigation into the use of a private email server during her time a secretary of state.
Per CNN, "The letter to Grassley was written by State Department's acting assistant secretary of legislative affairs, Charles S. Faulkner, and dated September 21. Grassley's office made the letter public October 12 following consultation with the State Department, his office said in a statement."
This is following the ordeal of President Donald Trump publicly revoking prior CIA Director, John Brennan's security clearance. Many have scrutinized the president's action stating political stunt.
One of those critics was retired Navy Admiral William McRaven, who planned the raid to kill Osama Bin Laden. McRaven wrote an op-ed in the Washington Post in which he wrote, "Therefore, I would consider it an honor if you would revoke my security clearance as well, so I can add my name to the list of men and women who have spoken up against your presidency."
Nick Merrill, a spokesperson for Clinton, tweeted, " Secretary Clinton has great respect for Admiral McRaven. She read this message & decided to take the step of voluntarily withdrawing her security clearance, which she maintained after leaving her post as Secretary of State to write her book, customary for former Secretaries."
View the letter via this link: https://drive.google.com/viewerng/viewer?url=https://www.judiciary.senate.gov/imo/media/doc/2018-09-21%2520State%2520to%2520CEG%2520(Security%2520Investigation).pdf
About the Writer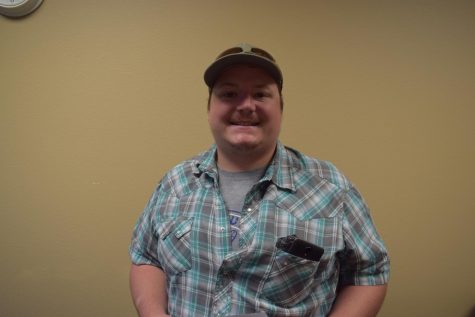 Brad Erwin, Staff Writer
Favorite food: Steak

Favorite book/magazine: 1984

Dream job: Pro Fisherman

Favorite movie: A Beautiful Mind

Currently watching: Lord of the...