Campus dorms expecting over 1,000 for Safe Trick-or-Treat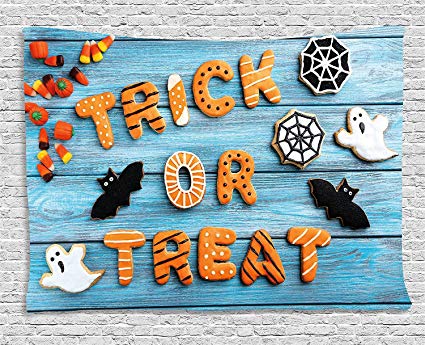 Ashlee Carr, Contributing Writer
October 31, 2018
There are several opportunities for students to get involved and give back to the community through Safe Trick-or-Treat. On Halloween, Southeastern Oklahoma State University hosts a Safe Trick-or-Treat that brings over 1,000 members in the community to campus annually.
The event begins at 6 p.m. and ends at 8 p.m. Residence Hall Director Jamey Keffer said, "Safe Trick-or-treat is one of my favorite events because of its impact on the community." The event has been going on for 18 years.
The North Hall Haunted House is one of the biggest Safe Trick-or-Treat traditions. This year's theme is Goosebumps. Each room will be inspired by a different book. Members from North, Choctaw, Chickasaw and Shearer Halls will be teaming up to decorate for the event.
Freshman Anna Antuono, president of North Hall Council, has been planning the event for a month and a half. She encourages students to get involved by acting, decorating or simply sitting in the rooms. Decorating for the North Hall Haunted House began on October 24 and will lasted until October 30.
Sophomore Advertising and Public Relations major and former North Hall haunted house coordinator, Ieysha Cheney believe the haunted house could have been even spookier and better designed if they had more help. "At the end of the night, we had to have it finished, so we had to cut a lot of corners. If we had more people helping it would have been more successful," Cheney stated.
All on campus residents can sign up to dress up and hand out candy provided by the university. Students can participate in the door decorating contest. On campus organizations can gather set up tables on Fourth Street with carnival style games for the kids to play. There is a place for everyone to participate in the fright-filled tradition. Students can sign up to volunteer for handing out candy, door decorating, or helping with the North Hall Haunted House at the front of their residence halls, or go to the North Hall Lounge and talk to Anna Antuano.