Assessment Testing: pointless or crucial?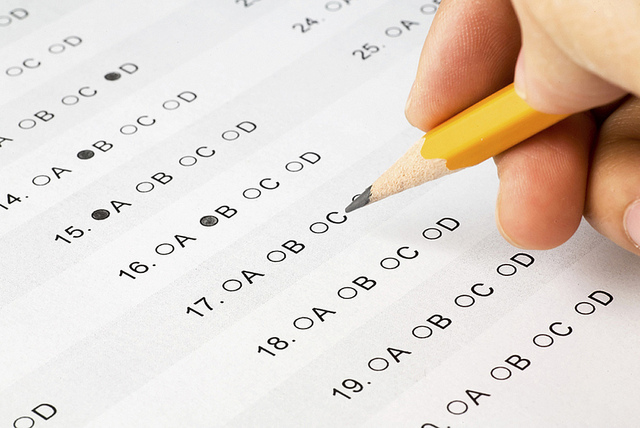 Ieysha Cheney, Contributing Writer
October 30, 2018
Select students at Southeastern Oklahoma State University are required to take assessment tests each semester for the benefit of the student body and the university.
All students benefit from the tests by gaining access to accredited courses; their degrees will be "worth" something to the world after graduation. The assessment tests are mandated through the university's accreditation requirements and are "really part of what makes [a] degree from here actually worth something," stated Jeni Maple of SE's Academic Affairs department.
If the assessment tests were not administered, then classes at SE may not transfer to other universities and students would have to repeat work in order to get an accredited degree.
The mid-level assessment tests are used to benefit the university in three major ways: Highlighting positive and negative aspects of the general education program, letting the university correct the negative aspects of the general education program and fulfilling accreditation requirements.
"[The test] enables us to identify strengths and weaknesses in our general education program, and if needed, make changes to it," said Maple, "Our general education program… should ensure students acquire a broad understanding of human kind's cultural heritage in both the arts and sciences."
The assessment tests also accredit the university with the Oklahoma State Regents for Higher Education (OSRHE) and the Higher Learning Commission (HLC).
While these tests are detrimental in the university's improvement and the success of its students, many who have taken the exam are not happy with the tests in general.
"Students should not have to participate [in the tests] more than once to accurately represent the entire student body," said Ashlee Carr, sophomore at Southeastern Oklahoma State University. Carr continued, "I know of two people who have taken the exam more than once."
This statement is backed up by several first-hand accounts made by SE students who have taken the exam multiple times.
According to Maple, students are not asked to take the assessment tests two semesters in a row.  They are randomly selected based on their participation in face-to-face general education courses on Durant's campus.
Some SE students have an issue with the assessment tests being mandatory. According to the Academic Affairs page on SE's website, students who are selected to take the assessment tests every semester will have their enrollment delayed if they fail to complete the tests when notified. Students who have major conflicts with the test dates can reschedule their test for a later date.