Women can be "business men," too.
Women tend to under evaluate themselves and their prospective businesses. This was one of the key points discussed at the Women's Entrepreneur Seminar on October 17. The first annual event was held at Southeastern Oklahoma State University in the Hallie McKinney Hall.
There was a panel of women business owners and business specialists on hand to answer questions and bring awareness to the issues women business owners face.
The Oklahoma District's Small Business Administration Lead Lender Relations Specialist Sandra Ransome said most women business owners attempt to borrow way less than what is needed. This trend leads to some shocking statistics, Ransome said. "Thirty percent of women stated their business is struggling, they don't know about the free resources available to assist them." Not all the statistics are worrisome, though. "Fifty nine percent of women seek funding for business growth," Ransome added.
Jennifer Edwards, Women's Business Center Program Manager of REI Oklahoma said the reason women never seek to borrow the amount needed is because women are usually, "frugal and budget minded."
This tends to make the prospective business owner bootstrap – when the entrepreneur starts up a company with little to no capital, or with personal finances – to be able to open.
Another hot topic for the panel was staffing issues, and what could be done to have a better retention rate. Michelle Finch, owner of Girls Gone Wine and BRW Beverages, said it helps to offer incentives. "Bribery always works," Finch said light-heartedly with a laugh. "We pay our employees well."
Finch also stated she and two business partners take the employees on an annual fun trip. "If they work so many hours per week, the trip is paid for. If they work under, then they have to pay a portion of the trip." Finch said this system has helped, and they have employees that have been with them for years. Diane Dean, the owner of Blue River Valley Winery echoed what Finch stated.
Alvina Ralls, owner of The Country Framer, said including the employees is a good way to go. "If you make them feel like they are part of the business, they will feel better about staying. Make them feel like they have a voice."
One attendee, Tascha Bond, questioned the business owners on what they consider decent pay. Dean said her pay rate falls somewhere between $10 to $13 per hour, plus a fifteen percent tip. "Our customers tend to tip well," Dean said. Finch stated her employees are offered various incentives. "Our employees are paid between $9 to $13 per hour during the week. If they work the weekend, they receive an extra $3 per hour."
Finch also stated her business offers an annual three percent raise, insurance and they match up to three percent for retirement.
This seminar was available to anyone who wished to attend. Even though it was a worldwide event, it was the only seminar of its type in the area.
About the Contributor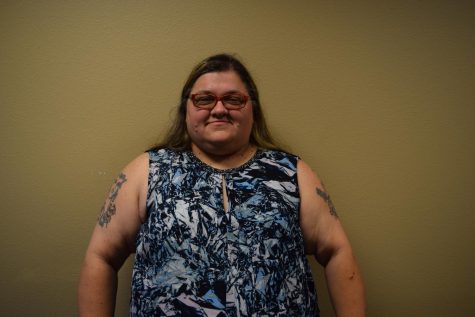 Shalene White, News Editor
Favorite food: Mexican

Favorite book/magazine: Intensity by Dean County

Dream job: Country music singer

Favorite movie: Ever After

Currently...