What's all the HOOPLA about?
New gym renovations unveiled tonight!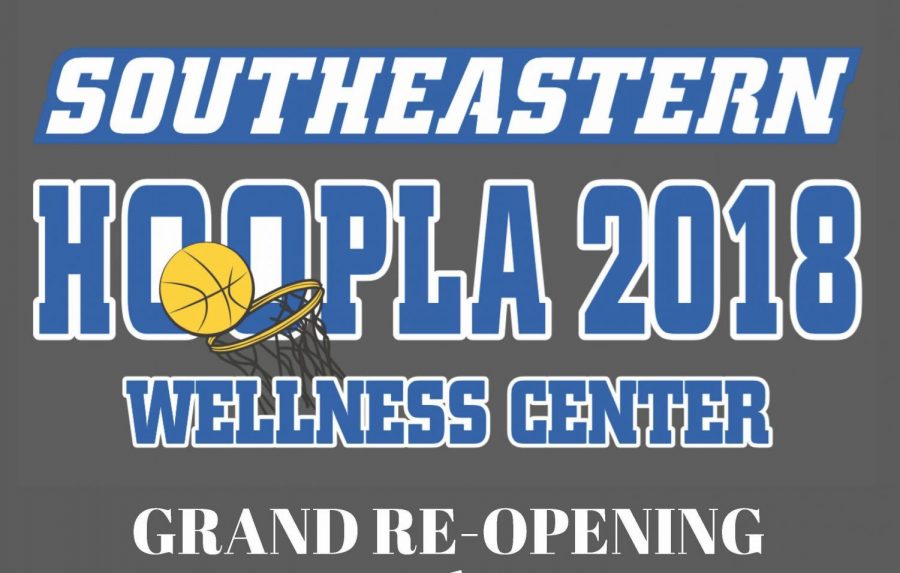 Jerai Billy, Staff Writer
September 26, 2018
Wondering where student fees go? Check out the Glen D. Johnson Student Union. Starting summer 2018, the Student Union has been embracing the True Blue spirit by putting up new murals showcasing the students of southeastern.
Not only is the alma mater up and ready for students to learn while playing pool, but the Student Union gym has been completely renovated.New gym floors to go get your basketball on or walk around on the walking track. Commit to get Fit? Hit up the gym and bust out a sweat.
There will be a HOOPLA  grand re-opening on Wednesday, September 26 from 4 p.m. to 7 p.m. The official ribbon cutting will be at 4:45 p.m. do not miss the HOOPLA.
This event is to celebrate the renovations of the gym that have been ongoing for several months. There will be opportunities to participate in a range of activities like cornhole, pickleball and racquetball.
If you come participate in HOOPLA, there will be giveaways for people willing to participate and snacks and games.Enjoy the new renovations; the gym is available for all Southeastern students with current student ID.
Watch the whole event on our YouTube channel.