Fantasy Football with Nate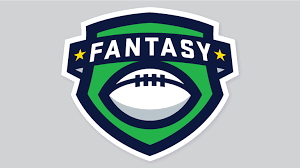 Nate Hodson, Contributing Writer
September 17, 2018
f it is early in the month of September, it can only mean one thing: football is back. However, it means way more than that. It means Fantasy Football is back.
Over the next sixteen weeks I will be writing a weekly article that will briefly recap some major events in the Fantasy Football realm from the previous week and I will be providing insights and bold projections for the coming week. I will also be providing trade and waiver wire targets each week.
I have so much passion and love for this hobby. I have been playing Fantasy Football for eight years and have gained so much from it, including some of my greatest friendships. It also is an avenue that I can use to continue to connect with friends that I do not get to see very often.
But above all, I am a competitor that loves to win. Nothing feels better than winning your Fantasy Football league and never letting your friends hear the end of it. As a three-time Fantasy Football champion, I look forward to helping you achieve that feeling.
Let us start by recapping some major events from week one. Ryan Fitzpatrick was the top scorer at the quarter back position with 417 yards and four touchdowns. Alvin Kamara was the top scorer at the running back position with three total touchdowns, including 29 yards rushing and 112 receiving. Tyreek Hill led the receivers with 169 yards receiving and three total touchdowns including, a 90-yard punt return for a touchdown. Surprisingly enough, not Gronk, but Jared Cook led the tight end position in scoring with 180 yards receiving.
Overall, it was a very good week for Fantasy Football. We did not see very many Fantasy Stars flop. There were very entertaining and miraculous feats to watch, including Green Bay quarter back, Aaron Rodgers, leading an incredible comeback with strength in only one of his legs.
However, it was very disappointing to not get to see Le'veon Bell on the field. Bell came into the year as several Fantasy owners' number one pick in drafts. He now is guaranteed to not be playing for the first two weeks of the season or longer.
If you are a Bell owner, how do you handle the situation? I have two answers. First: hopefully you got James Conner. He looked great this past week, and should continue to play well. If you have him, stash Bell on your bench and enjoy his "would be" production through Conner.
If you were not so lucky, either trade for Connor or trade Bell as soon as possible. We have no idea how long this contract holdout will last, and right now Bell still has good value. You can still sell him for a high-end rb2 or low-end rb1 like Dalvin Cook, Kareem Hunt or Leonard Fournette.
At this point Bell is not worth the risk, and without him practicing all summer, we have no idea what kind of shape he will be in when he finally returns to the field.
Let us briefly look ahead at some expectations for week two. My first prediction is that the Chargers defense/special teams is going to have an incredible game. They get the privilege of playing the league's worst offense in the Buffalo Bills. Also, just a reminder, the last time these two teams played, they picked off Nathan Peterman five times in just the first half alone. Who knows what they can do to Josh Allen in his first NFL start this week.
My next projection is that Alex Smith will be a top-five quarter back this week. He is coming off a very good week and this week he gets the opportunity to play against one of the worst pass defenses in the league. Add a healthy and talented Jordan Reed to that equation and get ready to enjoy some points from him.
My final projection is that David Johnson will have the most fantasy points of any player this week. Last week, we got a glimpse of how terrifying the Rams secondary is. Derek Carr looked like a quarterback from a JV high school team in that matchup. The only places he could get the ball were to his tight end and his running back.
The Cardinals get to face the Rams this week and David Johnson is going to have to perform some miracles for them to have a chance to win. He is going to be the focal point of the offense, and he is going to see a lot of targets from Sam Bradford this week.
If you have any thoughts or questions you would like for me to answer please email me at [email protected]