Durant Mainstreet Re-welcomes Bella Ragazza Boutique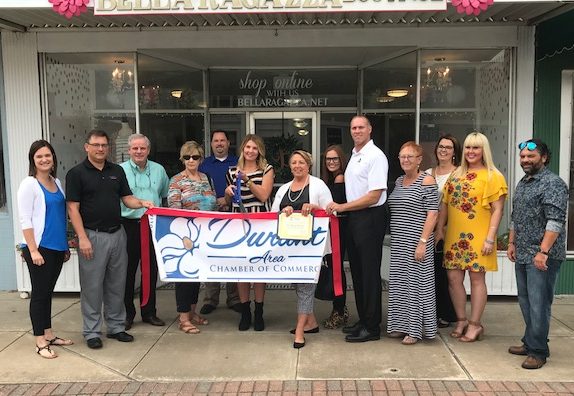 Johanna Cornejo, Staff Writer
September 17, 2018
On September 12, Bella Ragazza Boutique had their grand reopening at their new location in downtown Durant. The event involved owner, Melissa Burrage, as well as the Chamber of Commerce members.
Burrage has shown great gratitude for those who have arrived and shown support for the new building. She believes that the new move shows her growth in the transition.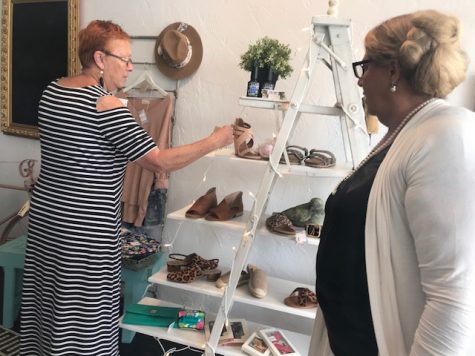 She exclaimed, "It was getting a little crammed and it was actually harder for people to shop, so moving to a bigger location has really helped with sales. I think it shows that I am growing."
She also believes that it is a great way to bring more people to the downtown area. Burrage stated, "I think more business in downtown is amazing, so the more I can help and support that is great."
For more information on Bella's Boutique upcoming promotions, head to their Facebook page, Instagram or their website.
Bella's new building is only the first of many new projects that are coming to Durant. Downtown Main Street's Stephanie Gardner explained that there will be new boutiques, as well as restaurants, coming for both locals and tourist, to enjoy in the next few months.
Gardner explained, "We're really excited about new businesses moving to downtown Durant." She said it will give Durant more to offer.
Along with the new projects, Durant Main Street began a new event called "First Friday." The first Friday of every month, boutiques and shops will stay open until about 8.pm. rather than traditional closing time at 5 or 6 p.m. This event will help show the community what it is like to shop locally rather than traveling to bigger areas.
Gardner gave a few details about the first Friday for October. While plans are still being put into motion, there are ideas for an adult trick or treating theme.
Downtown Durant has been the source of creating ideas and ways for the community to come check out the local stores. Along with "First Fridays," Durant Main Street will be incorporating street musicians, art or different themes.
Gardner stated, "I think the business owners really have a great mindset with working together with promoting each other. Rather than competing, they are improving downtown together."