Department of Music is making some noise with two new professors
Hang on for a minute...we're trying to find some more stories you might like.
Southeastern welcomed two new music instructors for the fall semester: Dr. Catalin Dima and Dr. Alicia Wallace.
Dima hails from Romania and earned his bachelor's degree and Master of Music at the University of Music in Bucharest, Romania. In 2012, he moved to New York. Dima was awarded a full scholarship to Mannes School of Music in New York, where he earned a second Master in Music degree. He moved to the rural parts of Winchester, W.Va., and earned a Doctoral degree at Shenandoah University.
While Dima is a learned professor, he is also a performer at heart having earned various accolades. He has won many prizes in several national and international competitions in addition to performing in numerous solo recitals and concerts across the United States, Romania, France Germany, Switzerland and Austria.
Dima said he plans to focus on recruitment and collaborations for Southeastern,"There are so many opportunities in this area to collaborate. My intention is to increase the collaborations with other schools." His wish is to help Southeastern in getting noticed by other communities. "I don't think many people know we're here. I think if we collaborate with different areas, it will make us known," he explained.
This Fall, Southeastern also added Dr. Alicia Wallace, a vocal instructor, to the music department. Hailing from New York, Wallace was an undergraduate at the Eastman School of Music. Wallace and her husband – who is a trombone player – both earned full scholarships to attend the University of North Texas, moving them to Denton, Texas.
Once she earned her masters, Wallace decided to take some time off to decide what she wanted to do with her career. "I needed to see what I wanted to do; did I want to sing or teach," Wallace stated. After a 7-year hiatus, she went back to UNT to earn her Doctorate in only three years. "I had to go back, I am so used to being immersed in music, it's who I am," she said.
Wallace said her experience at UNT is what led her to Durant. "Dr. Jeremy Blackwood and I both attended UNT together," Wallace stated. Blackwell emailed her and offered her a job at Southeastern.
She plans to bring the campus music faculty together by having a collaborative recital titled, "I get by with a little help from my friends." Wallace's goal is to, "unite the faculty while having fun."
She also plans on bringing more recognition to the music department. 'Our students are so awesome and focused. I want to visit the high schools and let them know we're here," Wallace said. She plans on meeting with Durant area high schools and the Sherman/Denison area.
About the Contributors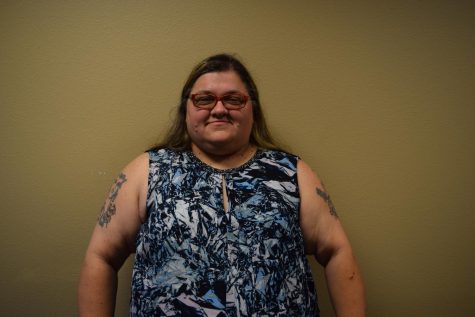 Shalene White, Staff Writer
Favorite food: Mexican
Favorite book/magazine: Intensity by Dean County
Dream job: Country music singer
Favorite movie: Ever After
Currently watching: Nothing…
Music of choice: Country
Shalene is a Double English/Communication major who has been a member of the SE Student Publications since Fall 2017. She has served as staff writer. When not working on The Southeastern, Shalene enjoys spending time with her family. She recently received the Media Honor Roll award from the Anna School Board and Texas Association of School Boards. This year, she looks forward to getting closer to graduation. Follow her on Twitter @Tempestofcm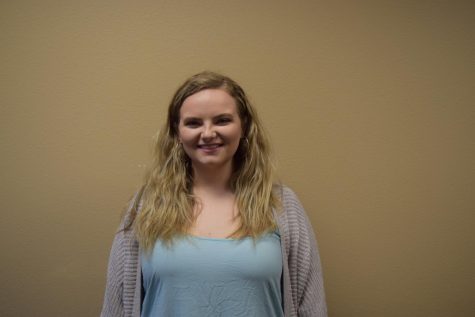 Megan McFarland, Managing Editor
Favorite food: Spaghetti or any kind of potatoes
Favorite book/magazine: As cliche as it is, I love Cosmo and People magazines. I also love reading YA fictions and romance novels.
Dream job: PR package designer for a big cosmetic company/brand
Favorite movie: The Proposal for laughs or The Blind Side for tears. I kinda LOVE Sandra Bullock.
Currently watching: Zumbo's Just Desserts on Netflix. I binge-watch baking shows…
Music of choice: Country, pop, classical instrumentals, or indie/alternative. It changes with the seasons.
Megan is a Communication/AdPR major with a graphic design minor who has been a member of the SE Student Publications since Fall 2017. She has served as staff writer, News Editor, and is now the Managing Editor. When not working on The Southeastern, Megan enjoys relaxing with her dog, creating videos for her YouTube channel, and experimenting in the kitchen. This year, she looks forward to growing The Southeastern, creating a new media organization on campus, and focusing on her professional portfolio. Follow her on Twitter @MeganMcFarland7