SE Oklahoma Intercollegiate Legislature ready for another year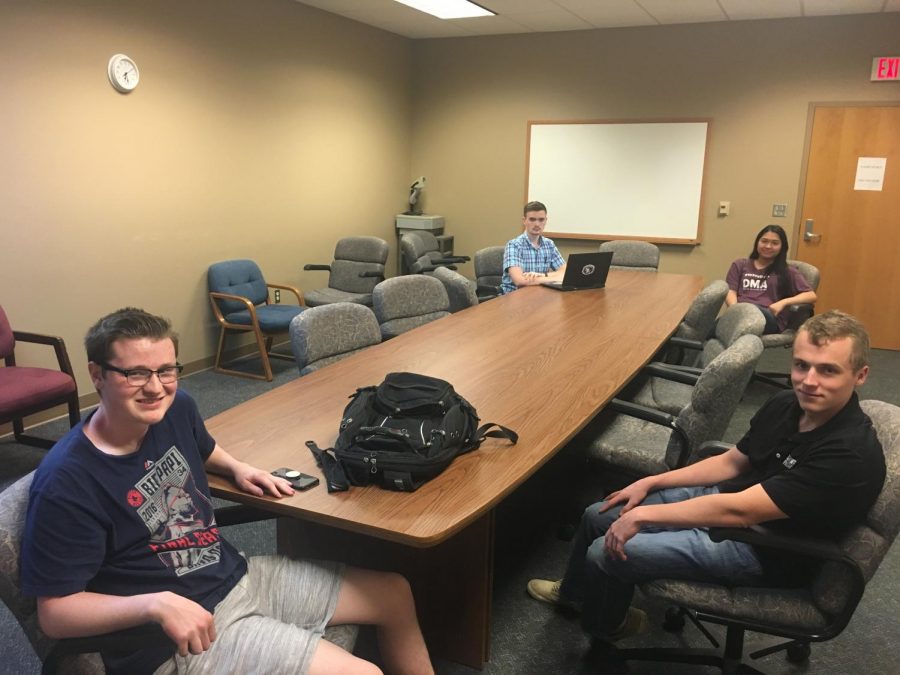 Derek Dophied, Staff Writer
September 7, 2018
SE's Oklahoma Intercollegiate Legislature (O.I.L.) had their first meeting of the fall semester on Tuesday, August 28. With three members in attendance, SE junior and chairman, Jacob Morrison, is hopeful that more students will participate as the semester gets underway. Selbie Stanton is a new member and freshman at SE. Stanton is excited for the opportunity to learn more about the inner-workings of our government.
In O.I.L, students participate in a mock legislature that is complete with a house, senate and elected officials. They have the ability to create mock bills, elect officials and participate with other major universities on passing bills into law, and debating.
According to deputy president Nynette Gonzalez, several of SE student bills were able to make it past the house and onto chamber to become signed into law. One of Morrison's bills to get past committee was to change the legal age of consent of marriage to 18. Prior to this law, a legal guardian could grant consent to a minor's marriage.
O.I.L. spends a week at the state's capitol once a semester and plan to do so again this fall.The group usually visits in late November, but they hope to go earlier so as to not  conflict with their finals.
Morrison stated that, "Visiting our state capitol is an important and often eye-opening experience for everyone involved." In addition to walking the floor of the capitol building, students also experience the night life of Oklahoma City.
O.I.L. relies heavily on student-run fundraisers to come up with the necessary funds to take these trips. No financial goal has been set yet, but they will need the student body's help in raising money once they have a goal in place.  Anyone willing to donate or participate in a fundraiser is encouraged to reach out Conner Alford via email at [email protected] or Jacob Morrison via text at (580) 579-2787.