Southeastern under construction:
Everything you need to know about displacements and renovations around campus.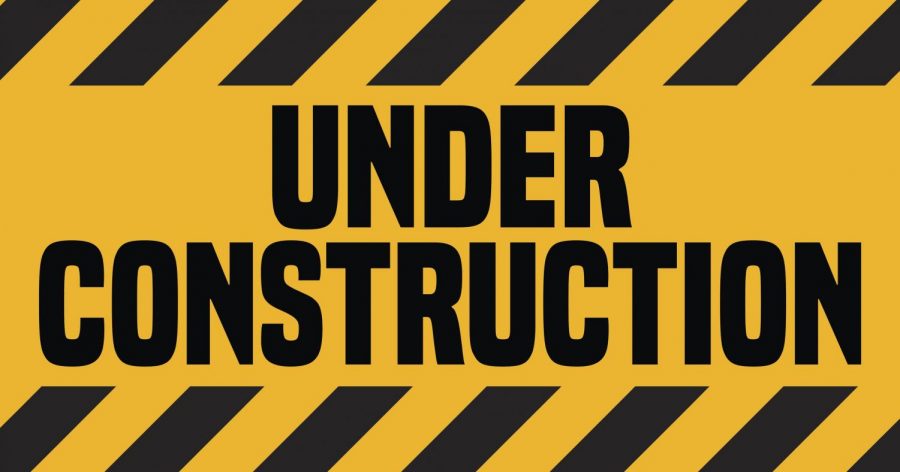 Shalene White, Staff Writer
August 27, 2018
The fall semester has sprung upon students once again. Unless they are strictly taking online classes, students have more than likely noticed the renovations happening around Southeastern.
The Director of Compliance and Safety, Michael Davis, said there are plenty of upgrades happening around the campus for students and staff. "The university has increased its investment in repairing deferred maintenance and will continue to pursue updates to the physical appearance of the university for the foreseeable future."
Many might wonder where this extra money for renovations has come from. Davis says the origin of the money is not a mystery. "The funding is internal through the normal university budget," he explained. This means the renovations were planned and added into the normal working budget.
The renovations began approximately sixteen months ago with the Paul Laird Field and will spill over into the next couple of years to 'catch up with antiquated equipment' that has needed repair or upgraded Davis stated.
The first of the renovations began with the replacement  of the Administration building's roof, as well as Paul Laird Field visitor's side, including the bathrooms. Currently, PLF is also receiving new lighting.
The Morrison building and the Old Bloomer stadium received new heating, ventilation and air condition units last fiscal year – a 12-month period that begins every year in October for taxing purposes. The Magnolia House gazebo and porch was demolished last year, because it was old and unstable. The restrooms in the biology and Morrison buildings are currently under renovation, and the Fine Arts building is undergoing complete piping reconstruction.
Even though the faculty and students have been relocated from the Fine Arts building due to the new piping, Davis said most faculty understand it is a necessity. "Being relocated is a temporary inconvenience. Yet, in the long run, it will mean that building will maintain more comfortable temperatures with less humidity."
The on-campus changes do not seem to be slowing down. Plans for future projects include updating the Sidewalk Café, the Registrar's Office and Financial Aid Office. The Center for Instructional Development and Technology building is slated for renovations, and three campus owned rent houses will be demolished later in the year.
Other projects include new window blinds in the math building, sandblasted and painted trash cans, and repairs to the tailgate area awning. Also, new doors on the west side of the Administration building, parking lot striping and new carpet in the Henry G. Bennett Memorial Library.
With numerous renovation projects around every corner, it would seem they would leave students and staff slightly annoyed. However, Davis said the feedback from the faculty has been mostly positive because most know the projects are long overdue.