Life's a breeze at Tiki G's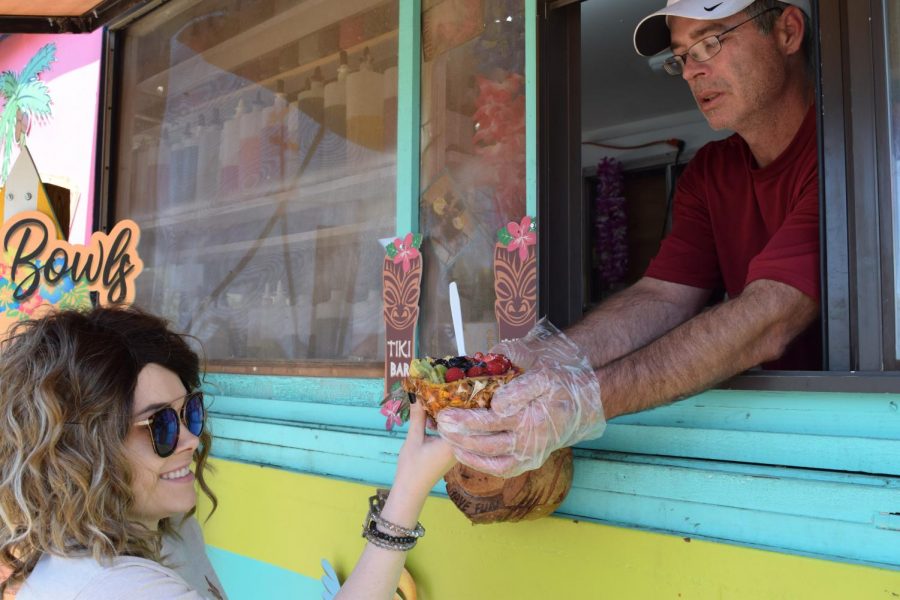 Summer is just around the corner, and so is the newest snow cone truck in Durant. Tiki G's Shaved Ice and Acai is located right off of First Street, past the Southeastern entrance arches headed North. Its bright colors are hard to miss!
The Hawaiian-themed lot is the perfect spot to hang out when you have some free time. With two sets of corn hole boards, shaded tables and a kids' corner with plenty of games, Tiki G's has a laid-back, island vibe. They are open from noon to 7 p.m., but don't worry, they have lights prepared for when the sun goes down.
They have only been open since April 15, but say business has been booming. "We've only been open for a week, but we've had customers from opening until closing," said Bianca Gilmore, co-owner of Tiki G's.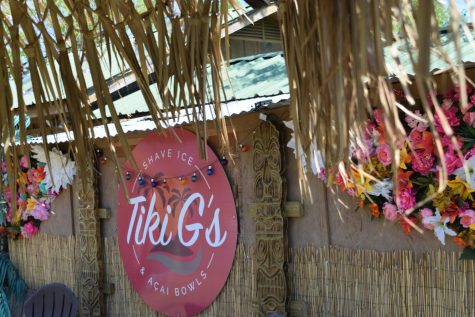 There have been a few Facebook posts that apologize for running out of certain treats, but that hasn't slowed them down. They use the Facebook page to keep everyone in the loop on the food, and all the fun activities going on. They hope to host a "school's out" event soon.
The husband and wife duo, comprised of Jason and Bianca Gilmore, moved here from Shawnee, Okla., where they were based for three years.  They brought Tiki G's along with them, and customers are so glad they did. They have over 85 flavors of snow cones, but they also have several unique options, including acai bowls and elote, even some treats served in half of a hollowed pineapple.
"We are both in to fitness and healthy eating, so we wanted to give that option. And the acai bowls sold like crazy in Shawnee. We like having the snow cones for kids and for fun, but also some other items for the adults," said Bianca Gilmore.
There were many Southeastern students and alumni hanging around the lot. Brooklin Willis, SE senior, and SE graduate, Christian Honsälek, were enjoying their first time at Tiki's with a quick game of corn hole. "The acai bowl was really good; definitely worth the price," said Honsälek. Willis said she enjoyed the "fun" atmosphere.
They don't just serve sweets though. Recently they added an elote to the menu. According to Tiki G's Facebook post, an elote is, "A Mexican street corn (grilled) put into a cup, with some other delicious ingredients, like Mexican mayo, chili powder, lime and tajin."
Bianca said she always wanted to have her own snow cone business and the couple is so glad they found a location in Durant for it. They proudly hope to serve people of all ages with their delicious, unique twist on shaved ice.
About the Contributor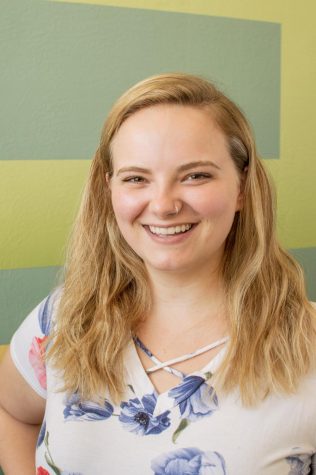 Megan McFarland,

Favorite Food: Chicken Express spicy chicken tenders
Favorite Book/Magazine: The Holisso
Dream Job: Cosmetic graphic design artist
Favorite...