Southeastern's Hawaiian escape
Hang on for a minute...we're trying to find some more stories you might like.
Springfest 2018 was Hawaiian Themed and it ran from April 16 to April 20. Springfest is a weeklong event that the Student Government Association hosts.
To kick off the week, Monday April 16 the sweepstakes teams participated in a chalk art competition. First place was the Son-of-Pitch, second was the Cyclones an in third place was the Native American Student Association.
Monday night, Springfest activities continued with a block party with inflatables, snowcones and music.
Tuesday the sweepstakes teams participated in a skit contest, first place was the Native American Student Association, second place was Amusement Park and in third place was SCEA.
The traditional mud volley Ball game was on Wednesday, won by the Good Ole Ballers sweepstakes team.
Thursday, sweepstakes teams participated in slip-n'-slide kickball and the Sam Fields Band concert was hosted in the U.
The last Springfest event was the Luau, where all the Springfest winners were given awards and the 2018 homecoming theme, "Out of this World," was announced.
About the Contributors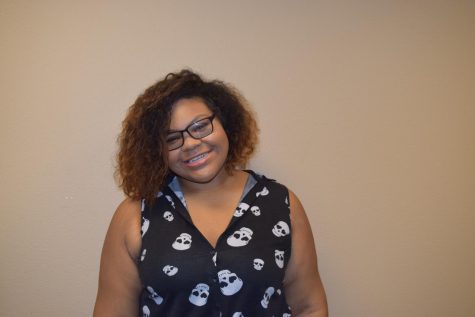 Jerai Billy, Staff Writer
Favorite food: Chicken Alfredo
Favorite book/magazine: Man's search for meaning
Dream job: Rich people person
Favorite movie: P.H.A.T. Girls
Currently watching: Nothing…
Music of choice: Anything and everything really. Right now, it's Rob Zombie.
Jerai is a Communication major (emphasis in Advertising/Public relations) and a minor in journalism who has been a member of the SE Student Publications since Fall 2016. She has served as staff writer. When not working on The Southeastern, Jerai enjoys chilling with her friends and being involved on campus. This year, she looks forward to meeting more people and doing more on campus.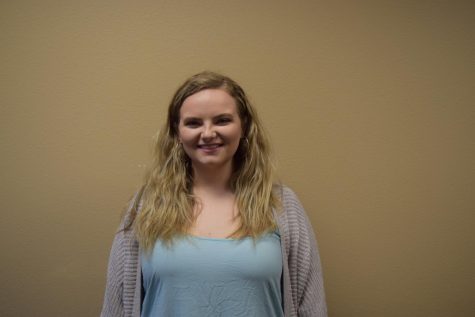 Megan McFarland, Managing Editor
Favorite food: Spaghetti or any kind of potatoes
Favorite book/magazine: As cliche as it is, I love Cosmo and People magazines. I also love reading YA fictions and romance novels.
Dream job: PR package designer for a big cosmetic company/brand
Favorite movie: The Proposal for laughs or The Blind Side for tears. I kinda LOVE Sandra Bullock.
Currently watching: Zumbo's Just Desserts on Netflix. I binge-watch baking shows…
Music of choice: Country, pop, classical instrumentals, or indie/alternative. It changes with the seasons.
Megan is a Communication/AdPR major with a graphic design minor who has been a member of the SE Student Publications since Fall 2017. She has served as staff writer, News Editor, and is now the Managing Editor. When not working on The Southeastern, Megan enjoys relaxing with her dog, creating videos for her YouTube channel, and experimenting in the kitchen. This year, she looks forward to growing The Southeastern, creating a new media organization on campus, and focusing on her professional portfolio. Follow her on Twitter @MeganMcFarland7