What's new in Durant?
Anna Kelly, Staff Writer
April 9, 2018
Hang on for a minute...we're trying to find some more stories you might like.
Durant is ever-evolving and the businesses are multiplying like crazy! It seems that each time you go into town, you pass a new business. This year alone, Durant several new businesses including Munchies Donuts & Brunch, Opera House Coffee, Firehouse Subs and Lotus Nail.
Munchies Donuts & Brunch
Munchies Donuts & Brunch is a restaurant that "specializes in always making sure their customers feel welcome so they leave both satisfied and with a smile." Munchies offers classic breakfast foods and TexMex cuisine such as tamales, burritos and empanadas. Munchies' featured item however, are their artistic donuts. Munchies donuts every in shape, color, and flavors so you're guaranteed to find one you'll love!
Lotus Nail
Lotus Nail is a luxury nail salon and spa located next to Pet Sense. They offer manicures, pedicures, shellac nails, acrylic nails, dip powder nails, French tips and custom nail art designs. The prices start at $30 for a basic nail set, and can go up as expensive as you'd like depending on your desired look. Lotus Nail offers complimentary sodas, wine or margaritas to all of their customers.
Firehouse Subs
Firehouse Subs is a sandwich chain restaurant that has recently opened a store on Main Street. The restaurant features fresh meats, sharp cheeses, fresh cut vegetables, and sandwiches good enough to save a life. FireHouse donates a portion of every sandwich sale to their Firehouse Subs Public Safety Foundation which supports firefighters and first-responders all over the United States.
Opera House Coffee
Opera House Coffee is a coffee shop located in Durant's historic theatre built in 1901. They serve coffee, tea, wine, and pasteries from 6 a. m. until 9 p.m. Monday through Saturday. The owners, Ami and Shaun Rawlings, completely restored the J.L. Wilson theatre building downtown to its 1901 authenticity in order to preserve the history of our great community.
About the Contributors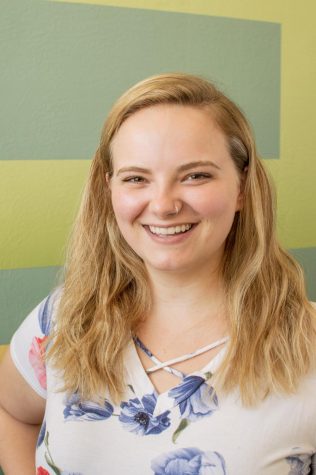 Megan McFarland, Managing Editor

Favorite Food: Chicken Express spicy chicken tenders
Favorite Book/Magazine: The Holisso
Dream Job: Cosmetic graphic design artist
Favorite...