2018 Higher Education Day at OK capitol
Hang on for a minute...we're trying to find some more stories you might like.
Over 300 students from public universities and colleges joined higher education advocates from around Oklahoma in the House Chamber for the annual Higher Education Day at the Capitol on February 13.
Many special guest speakers also attended, including Gov. Mary Fallin, Sen. Roger Thompson, Chancellor Glen D. Johnson and President Jerry Steward from Oklahoma City Community College.
Several students who attend the event were given the opportunity to stand and speak about what higher education meant to them. In the end, four students spoke from Western Oklahoma State College, Oklahoma State University, University of Central Oklahoma and University of Oklahoma.
The student from OSU, senior Erica Stephens is a recipient of the Oklahoma Promise tuition scholarship. She mentioned the bright future that comes with taking advantage of higher education and how scholarships can help future college students. "It's important for students who have found a way to pay for college to keep advocating for state funding so future generations can afford a higher education," she said.
The governor took the opportunity to make comment about the troubled state budget. She shared that the state's economy is based on the number of educated members in the workforce, and said, "Education is important to the state's growth, to its children's future, to the business community and the state's prosperity."
This gathering at the capital took place the day after the Oklahoma House of Representatives failed to push through the newest $581 million revenue bill. The bill would have given teachers around the state a significant pay raise, as well as stabilizing the state budget, according to Newsok.com. This is the type of funding Erica Stephens spoke so passionately about.
Chancellor Glen Johnson commented on the bill failure saying, "We look forward to engaging as early as today with our governor and with our leadership on what those options are."
Other speakers took a more progressive stance on the day, encouraging students and advocates in attendance to rally and let their legislators know their views. State Regent Jeffrey W. Hickman stated, "It will be up to them to pass legislation to enact those reforms," he continued, "If they choose not to, they must pay the cost to fund the system as it is."
About the Contributors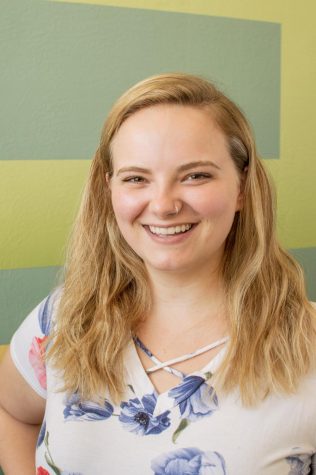 Megan McFarland, Managing Editor

Favorite Food: Chicken Express spicy chicken tenders
Favorite Book/Magazine: The Holisso
Dream Job: Cosmetic graphic design artist
Favorite...