A new era in music
Johanna Cornejo, Staff Writer
December 1, 2017
Hang on for a minute...we're trying to find some more stories you might like.
On November 19 the 2017 American Music Awards (or AMA) premiered and welcomed musicians in genres from country to rap. This year was a little different, the AMAs welcomed Korean pop group BTS, making them the first K-pop group to ever be invited to the award show.
BTS was welcomed to the United States via Twitter by their fans and AMAs. They showed their excitement for their upcoming appearance by tweeting with the hashtag #WelcomeToUSBTS. The hashtag trended at number 3 worldwide.
BTS received an explosive response at the American Music Awards held at the Microsoft Theater in Los Angeles, where they performed their song "DNA."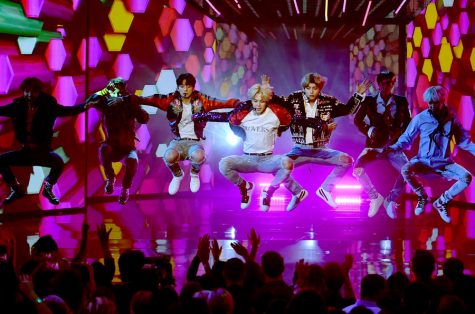 Kevin Winter/Getty Images
Not only did they receive a lot of love from the fans and audience present at the awards ceremony but they also received a lot of attention after the show in response to their performance.
This is one of the most interesting and important event that has happened in the United States. Music has also been a common language for every nation and will break barriers between different people. BTS being an example of that.
Artists who did not know BTS discovered them at the Billboard Music Awards back in May, when they won "Best Social Artist" for their activities online with fans. They won against famous American singers like Justin Bieber, Selena Gomez and Shawn Mendes.
After the broadcast of the AMAs, BTS was the number one searched term on Google search trends in the United States, with over one million searches.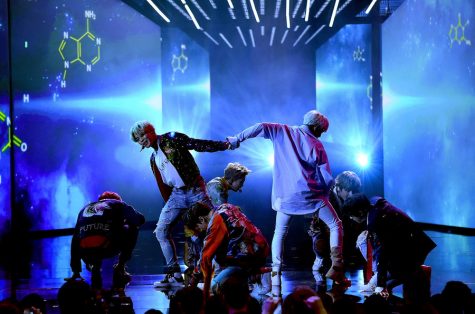 Kevin Winter/Getty Images
After the ceremony, artist have lined up to work with the band. So far they have worked with Rapper Wale, The Chainsmokers and just recently released a remix of their song "MIC Drop," which was produced by Steve Aoki and featured rapper Desiinger.
BTS has also appeared on talk shows including "The Late Late Show With James Corden," "Jimmy Kimmel Live," and "The Ellen DeGeneres Show."
With BTS leaving such a big mark on the United States since the award ceremony, this is a way for others to expand their horizon with not just music, but also in connecting with others without judgement attached to what they look or sound like.
They have truly begun something new in the music industry within the U.S.