Southeastern closes the season by beating ECU in the 'Hundred Year War'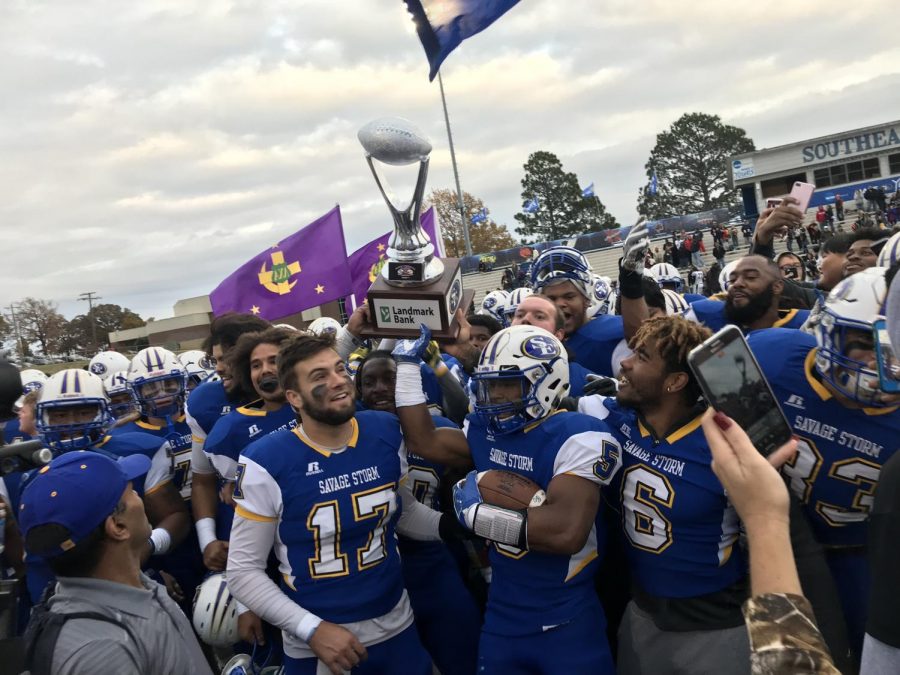 Nate Hodson, Contributing Writer
November 15, 2017
Southeastern came into the contest on the end of a four game losing streak. What better way to end it then against their biggest rival, East Central University.
The game started bad for the Storm. ECU struck first towards the end of the first quarter but the extra point attempt was blocked, making the score 6-0.
The Tigers scored again soon after off of a 61-yard touchdown catch. They also scored the two-point conversion, making the score 14-0.
The Storm were resilient however, as Rashod Polk punched into the end zone with 3:33 left in the second quarter. East Central converted a field goal right before the half to push the score to 17-7 going into the half.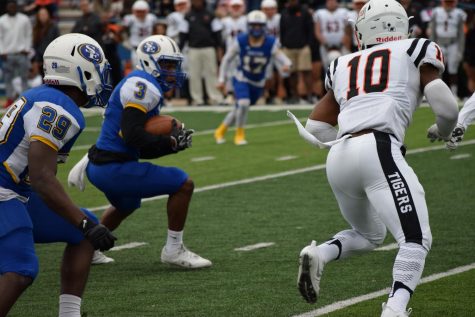 The Storm started the second half strong as they marched down the field. Unfortunately, they were stopped at the two-yard line which resulted in a Joel Carlos field goal.
After a very good defensive stand by the Storm, O.J. Walker ran back a 65-yard punt return for a touchdown. This pushed the score to 17-17.
Both defenses played very well and the third quarter closed with the score tied at 17-17.
East Central took advantage of an interception early in the fourth quarter as they converted fourth down with a ten-yard touchdown catch.
After a very good return, Southeastern came back to tie up the game. The Storm scored off of a 13-yard touchdown pass from Rollins Kinsaul to Devon Blanton.
The defense came up big for the Storm as Sherman Gilbert got his first interception to set up the storm for a game winning drive.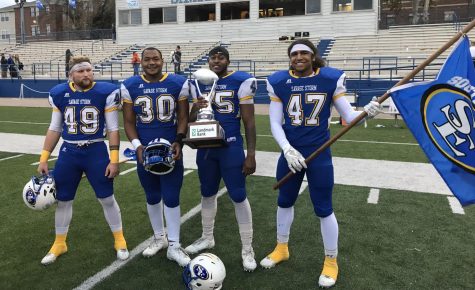 The Storm moved the ball to the 31-yard marker before being stopped. Coach Atterberry made a gutsy call and sent in kicker Joel Carlos to kick the game winning field goal.
Despite the extremely long distance and the wind, Joel Carlos put the ball right through the uprights.
Several factors made the game extraordinary. Despite the offensive struggles, special teams provided 190 yards on returns and an equivalent of 13 points for the Storm.
Most importantly, C.B. Cantwell got to start and end the game on the field for the Storm after being injured for the majority of his final season with the team.
The Storm's season has now concluded. Now the football has another year of development under their belt and more time to let others heal from injury.
The Storm's future is bright. Fans have much to look forward to in the future.
About the Contributor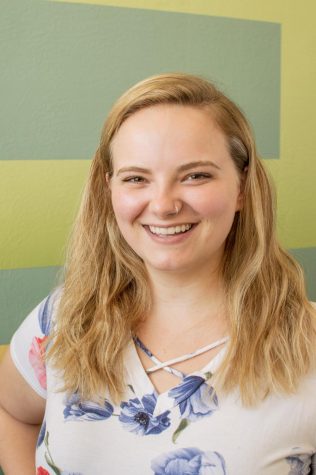 Megan McFarland,

Favorite Food: Chicken Express spicy chicken tenders
Favorite Book/Magazine: The Holisso
Dream Job: Cosmetic graphic design artist
Favorite...