Going the Distance: Rebekah Christman looks to build her success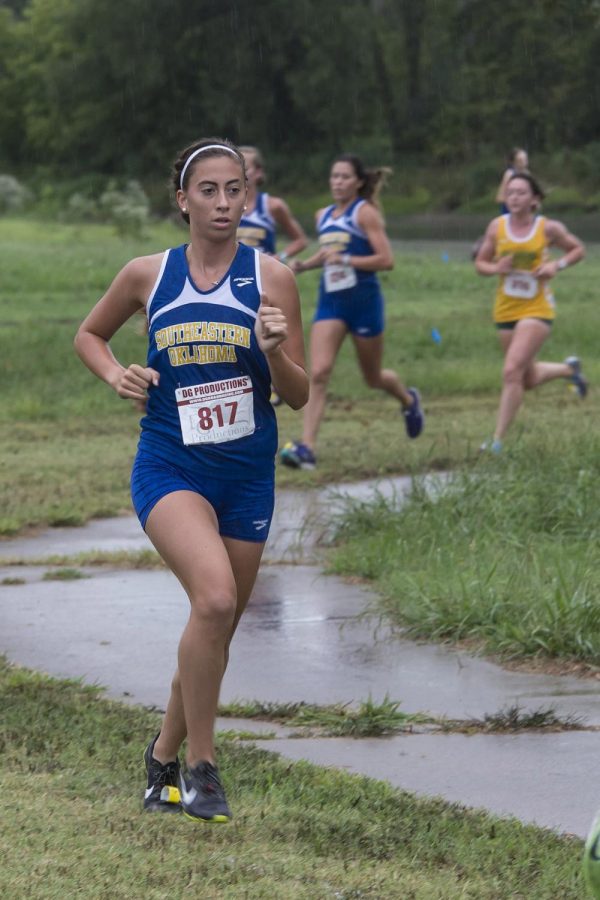 Wyatt Hubbard, Staff Writer
November 2, 2017
Rebekah Christman is a sophomore majoring in Elementary Education.  She is also an athlete on Southeastern's cross country team.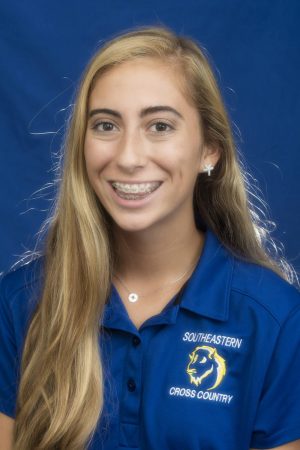 Dan Hoke
Cross country has always been a huge part of Christman's life. She sttributes her initial interest in the sport to her father's high school cross country career.
"I actually ran my first race in kindergarten, and ever since then I've been in love with the sport," Christman said.
Christman graduated from Justin High School in Justin, Texas.   She was a four-year letter winner in both cross country and track in high school. She earned the title of MVP from her high school cross country team and was the 2016 runner-up in her district for the 800-meter race.
After high school, she decided to come to Durant, Okla. because of its "small-town atmosphere." She added, "Southeastern has kind of a charm."
As a Southeastern freshman, Christman ran in all seven meets in 2016, and was the team's number two finisher in each of the seven meets.
She has also posted three 5K runs  in under 20 minutes and the three of her best 5K times rank in the top ten for Southeastern.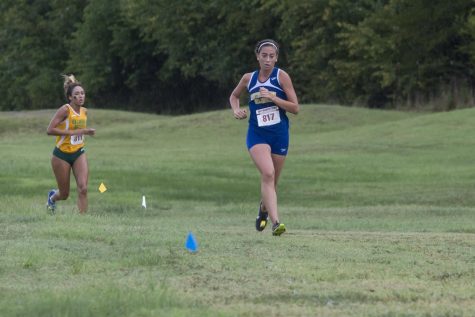 Dan Hoke
Chrsitman says her sucess mostly comes from her dedication and strong will. "I see other people achieve things and then I ask myself, 'Why can't I do that too?'," Christman said.
Christman believes that running and cross country are very mental sports. "A lot of it is just will power and determination," Christman said.
Christman loves the small team at Southeastern compared to her "massive" high school team.
"I feel  like I get closer with people on the team," said Christman. "We become more like a family and it becomes more of a support system."